The centre de création believes strongly in the benefits of physical activity and creative expression from circus and dance. Our courses offer young people the opportunity to build solid skills in technique, discipline, strength and imagination. Come and start your journey into the circus arts. It will boost your confidence and keep you healthy. You'll make new friends and most of all have lots of fun!
All of our teachers have been trained in circus, dance, theatre and education.
It is important to arrive on time or a bit earlier and wear appropriate clothing. There will be an assisted warm up and cool down at the beginning and end of each class. Please let the teacher know about any injuries.
For bookings and further information contact sylvie@centredecreation.com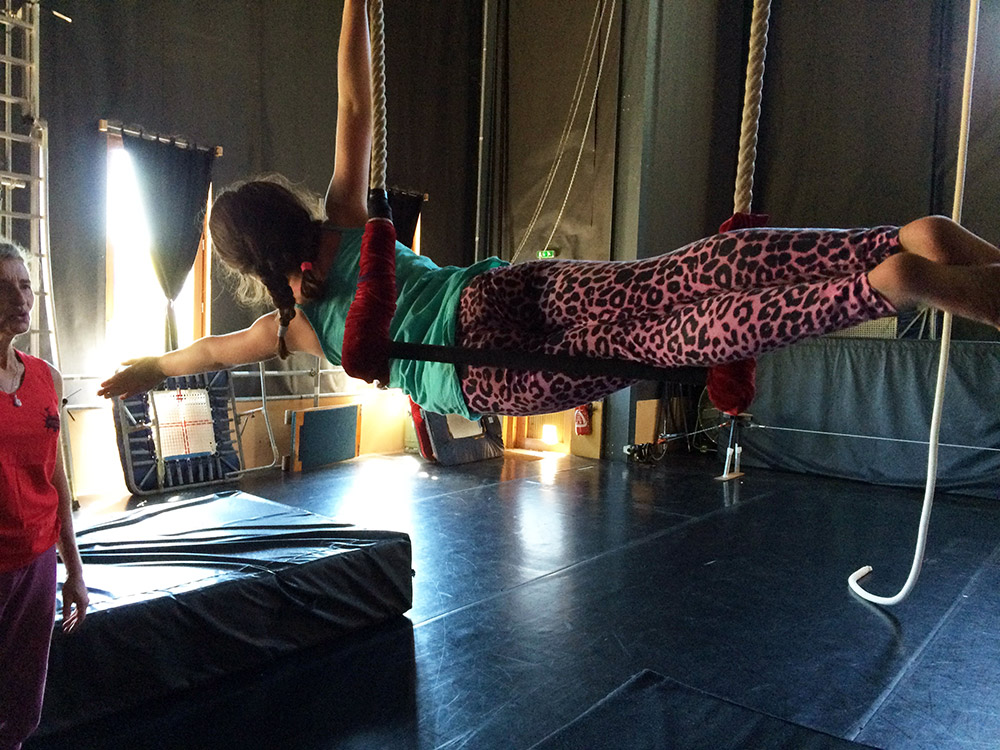 aerial club
Each week, the creation center offers aerial arts lessons for children and teenagers. These sessions are aimed at young people aged 7 to 17 who wish to learn aerial techniques, while seeking the development of muscle strength and self-confidence.
date: 8 September 2021 – June 2022
prices: 215 € / year * (+ 15 € / year association membership)
program: 5:00 p.m. – 6:15 p.m. Wednesday (excluding public holidays and school holidays) We are only accepting 16 places this year (there will be a reserve list if your child is not accepted)
moderators: Abigail Yeates, Isabelle Delhon, Laetitia Bodin
*Payment for the full course must be made at the first session.