acrobatics + handstand
DAY 2 - 9h30 / 11h00
DAY 4 - 9h30 / 11h00
Open to all levels, the content of the acrobatic class will be adapted to the level of the participants. You will need basic core strength and body awareness, so that you can get the most out of this workshop. We will be working with different exercises for different abilities, focusing on conditioning and flexibility: Handstands (stations and spot for beginners & figures for intermediate), Floor acro (tumbling, cartwheel, round off for beginner, & front hand spring for intermediate), Trampoline (basic jumps, dive rolls and somersaults), and Stretching to finish off the workshop.
Learn and practice the divine balance on hands! This class is aimed at building a strong technical foundation as the base for creative and original acrobatic floor movement. The class will include specific functional training that develops necessary core strength and mobility, as well as preparatory exercises for improving spatial awareness and coordination, in order to integrate technique and let go of fear. From kicking up to pressing up we practice handstand variations with the wall, with a partner and free-standing. Gaining more control and balance, we integrate and play with shapes and transitions.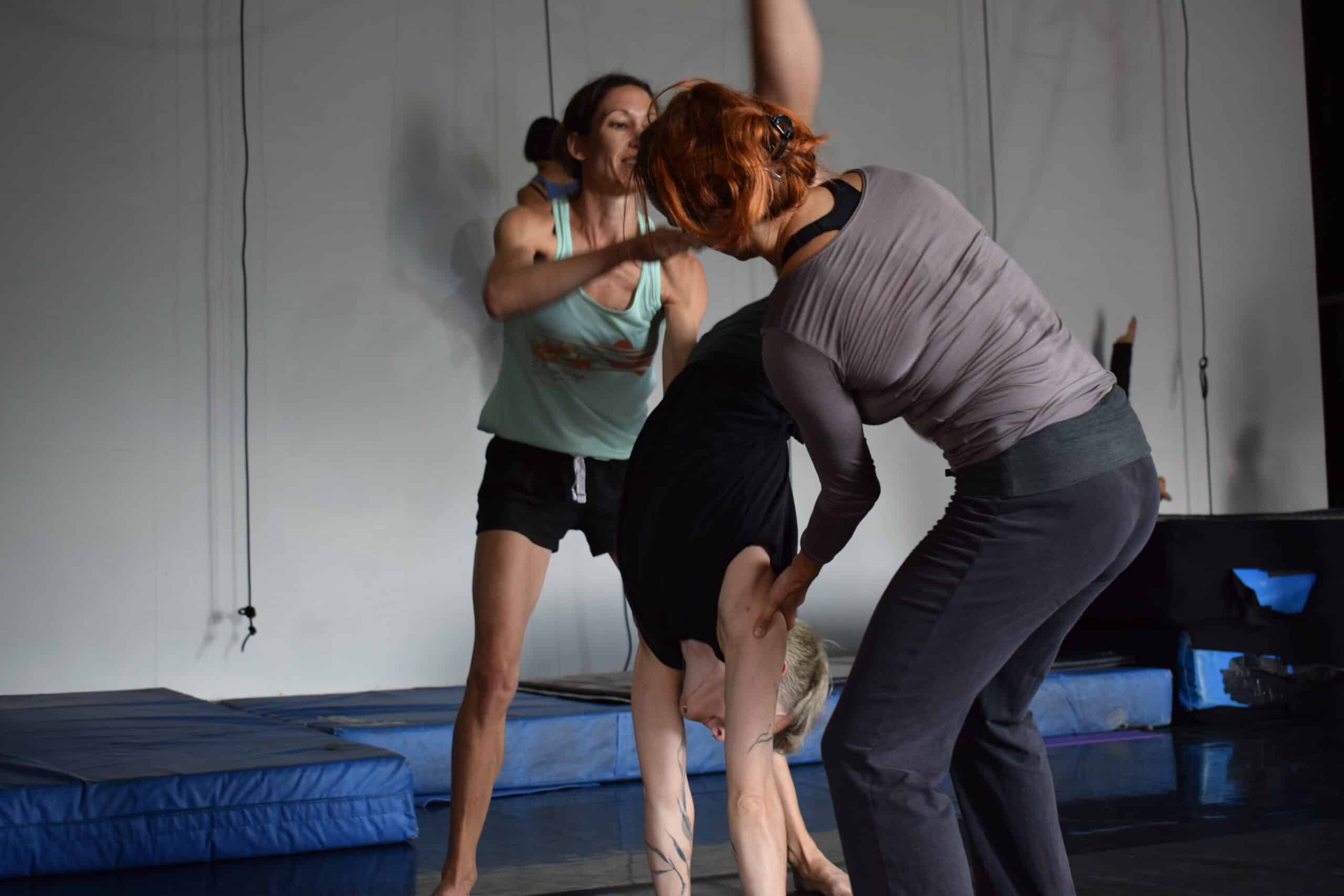 Laetitia Bodin + Petra Lang
Laetitia Bodin has traveled the world for ten years with Cirque du Soleil as an aerialist and acrobat. Petra Lange has been an internationally performing aerialist for the past 20 years and regularly practices handstand.
Packages & Schedule
Accommodation
Getting here
FAQ