MASTERCLASS create and produce
DAY 1 - 2:15 / 3:45
DAY 2 - 2:15 / 3:45
Producers come in all shapes and sizes from all backgrounds and with a variety of skills. This short course highlights the production process and the different roles of the producer including Executive producer, Creative producer or Line producer. It introduces the participant to fundraising and investment, budgeting and costing, and crucially to contracts and staffing. The creative process is central to the planning and development of productions at all levels. Whether you are an artist wanting to create your own work, a technician wanting to be a producer, or a director choreographer wanting to have more understanding and control, this course will be relevant to you.
We also offers an ongoing project mentoring system after the end of the course. Any project that does go forward into production will be able to use our free follow up consultancy programme throughout the production period. This can be up to four consultations of 1-hour each on Skype or telephone. Ask Paul for more details.
Class outline:
different types of theatres/venues; how they work
roles and responsibilities in production and technical teams
design development and planning in all technical areas
different genres of performance from Opera to Circus; how they change the production approach
developing the production budget
hiring and contracting staff and artists
administration contracts rights licenses and royalties
marketing ticketing and PR selling your show.
production rehearsals and how to make them effective
the technical period from 'load in' to 'opening night'
running performances
touring shows
production problem solving and case studies
health and safety management and responsibilities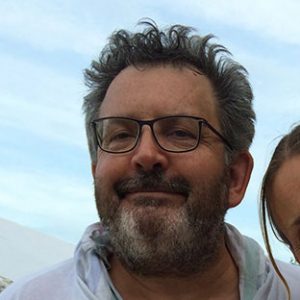 Paul Cockle
Paul has a long and varied international career as a producer and production manager.
Packages & Schedule
Accommodation
Getting here
FAQ