straps advanced choreography
DAY 1 - 14h15 / 15h45
DAY 3 - 9h30 / 11h00
DAY 4 - 14h15 / 15h45
DAY 5 - 14h15 / 16h30
This class is for anyone looking to explore movement and choreography inside the straps. Straps is often taught in a very linear way with a huge focus on building technique and a clear system of progression. This class seeks instead to explore the side roads branching off from these techniques and find unique choreography within them. This class will require students to be able to spin and invert on one arm in order to be able to explore the proposed choreography. A spinning flag (reverse meat hook) would also be useful but it is not required.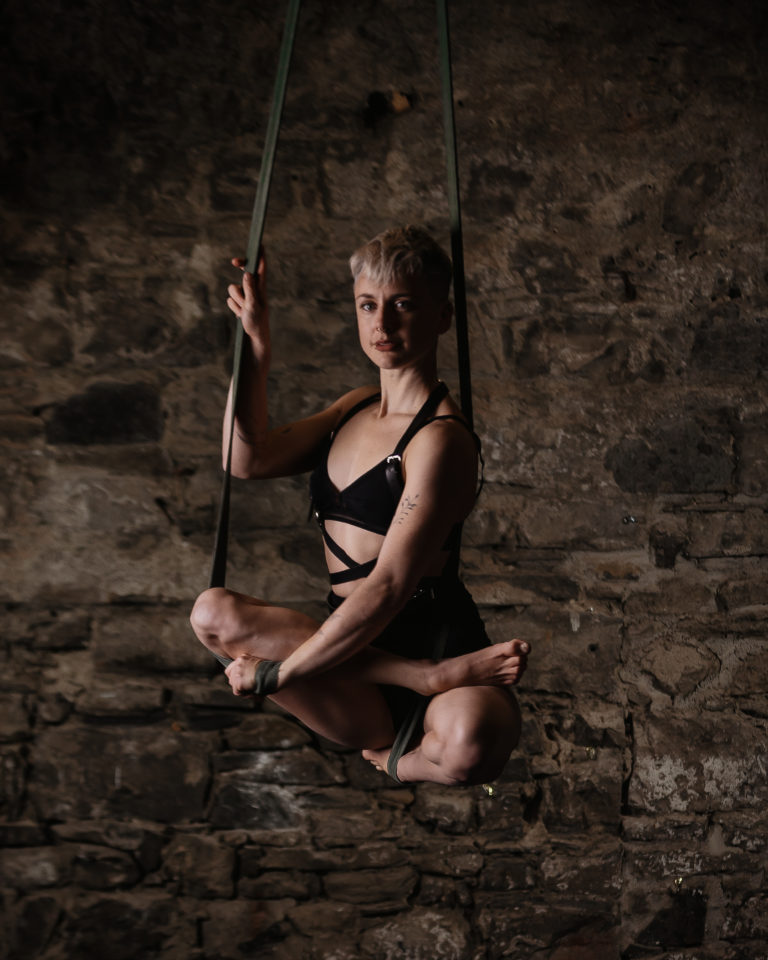 Aisling Ni Cheallaigh
Aisling is an Irish aerialist homegrown and hand reared by a conglomerate of companies and coaches.
Packages & Schedule
Accommodation
Getting here
FAQ