hoop creation
DAY 1 - 15:00 / 16:30
DAY 3 - 15:00 / 16:30
DAY 4 - 16:15 / 17:45
This classics to give each students the tools to create their own language of movement within the hoop. In this class Aisling will share some of her choreography which students are encouraged to find their own way of moving it.
The class will also include techniques in how to create your own original movement Hoop experience is required to get the most out of this workshop, students should feel comfortable spinning in the hoop while executing choreography.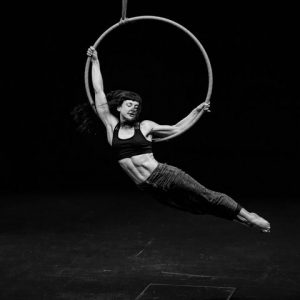 Aisling Ni Cheallaigh
Aisling is an Irish aerialist homegrown and hand reared by a conglomerate of companies and coaches.
Packages & Schedule
Accommodation
Getting here
FAQ