atelier : practical rigging basics
The aim is to guide the artist from the stand point that they may need to make good choices when they are asked to "gig rig" outside a professional performance venue. Make them aware of what to look for such as point load calculations, structurally sound and or engineered rigging points or beams etc and how to communicate with an in house rigger, with an approved method to access rigging points. Characterizing gig rigging from gala's, presentation, party, wedding, nightclub, school event etc… What are you looking for, are there structures or ground points available and access methods. At that point do you say yes or no based on a risk assessment following a venue visit and if its a "go"…..you arrive with your rigging gear and install. The goal is to strengthen the knowledge of what you as an artist already have and provide new information, options and best practices so to help you feel safe.
Class outline:
what are your goals in in the area of rigging – Q&A (open forum with PP and video ex)
identifying your risks and evaluating your options basic format of preparing your own risk assessment
making good anchor choices with minimum acceptable load capacity
covering 3 essential anchor knots that could be used in practically any performance situation.
how to know when to say "no" when looking for good anchors, showing a range of situations and rigging point/ structure options that will be a sure thing + discuss what to do when " you are not sure".
mobile/ movable anchor rigging suggestions
swinging vs Static loads
knowing and trusting your rigging technician
finding confidence and assurance in your systems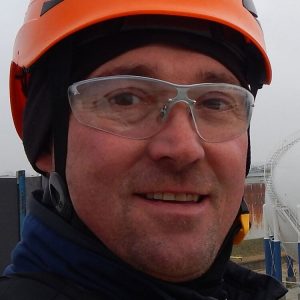 Nick Terstenjak
Nick began his rigging career back in 2002. Inspired by sport rock climbing he always had an interest in how things worked while climbing around on cliffs and mountains.
Packages & Schedule
Accommodation
Getting here
FAQ