rope creation
DAY 2 - 14h15 / 15h45 (intermediate/advanced level)
DAY 3 - 14h15 / 15h45 (intermediate/advanced level)
DAY 4 - 16h15 / 15h45 (novice/elementary)
Aerial and Dance where do they meet, hanging off a rope at the same time exploring the possibilities of what you are trying to say. In this session we will discover our own physical language. Working with existing techniques we will create short stories with our bodies, taking words off the page in creating a mood or a feeling. 
Discover the power and beauty of transitions, play, research and discover and research the nature of movement itself.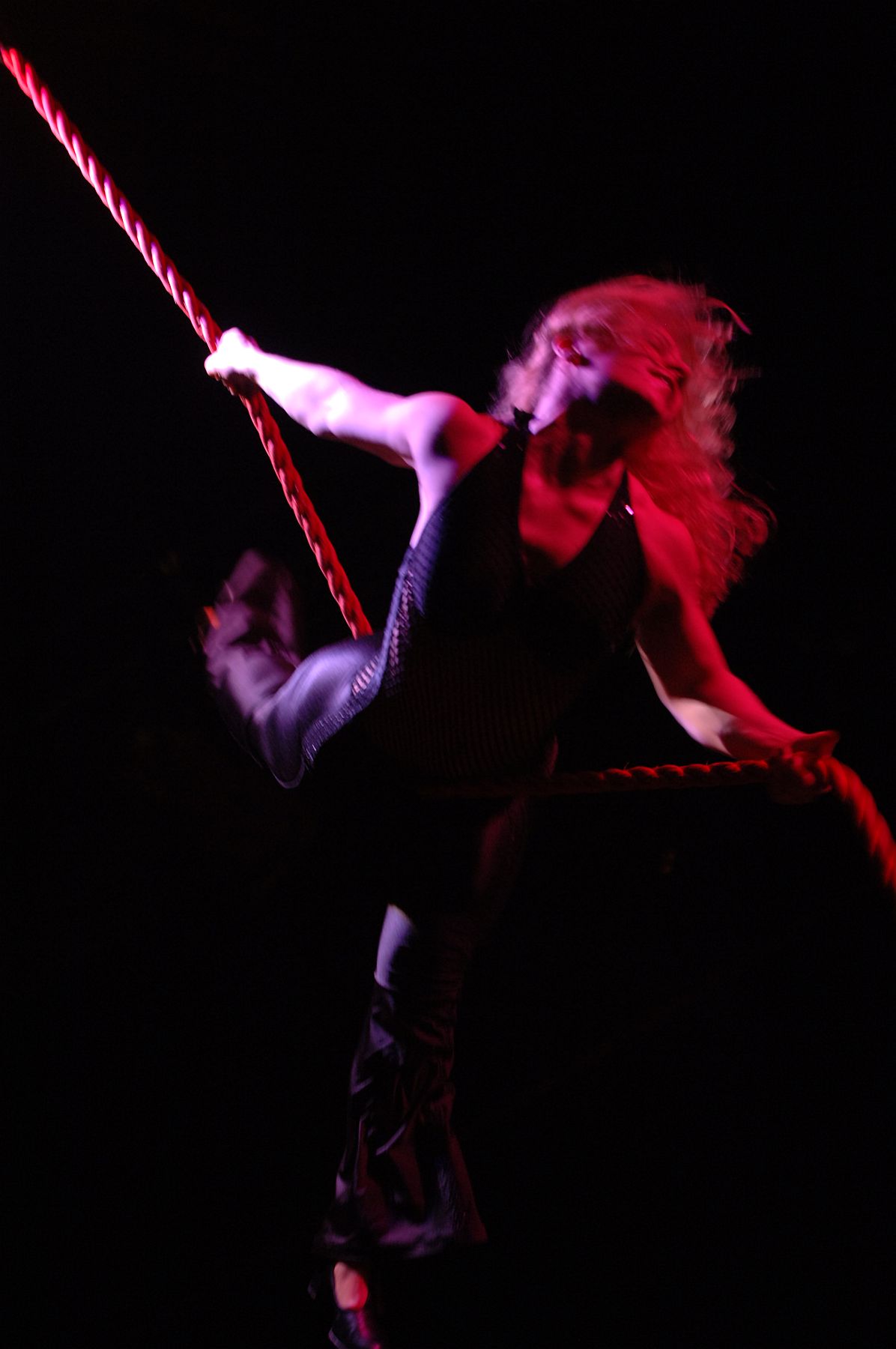 Petra Lange
Petra Lange has been an internationally performing aerialist for 20 years.
Packages & Schedule
Accommodation
Getting here
FAQ