rope technique
DAY 1 - 9h30 / 11h00 (novice/elementary level)
DAY 1 - 14h15 / 15h45 (intermediate/advanced level)
DAY 3 - 9h30 / 11h00 (novice/elementary level)
Develop and deepen your knowledge on vertical rope – a single and simple prop with complex possibilities! This class will look at fundamentals and progressive variations of climbs, knots & locks, balances, rolls, twists and drops. Clean up and improve your technique, and sharpen your execution.
Specific warm up and strengthening exercises and drills will prepare the body and develop your awareness for focused work in the air. Looking at details in order to understand what makes something work, will help you truly master aerial moves and "tricks", and enable you to play, progress and even develop new ideas and moves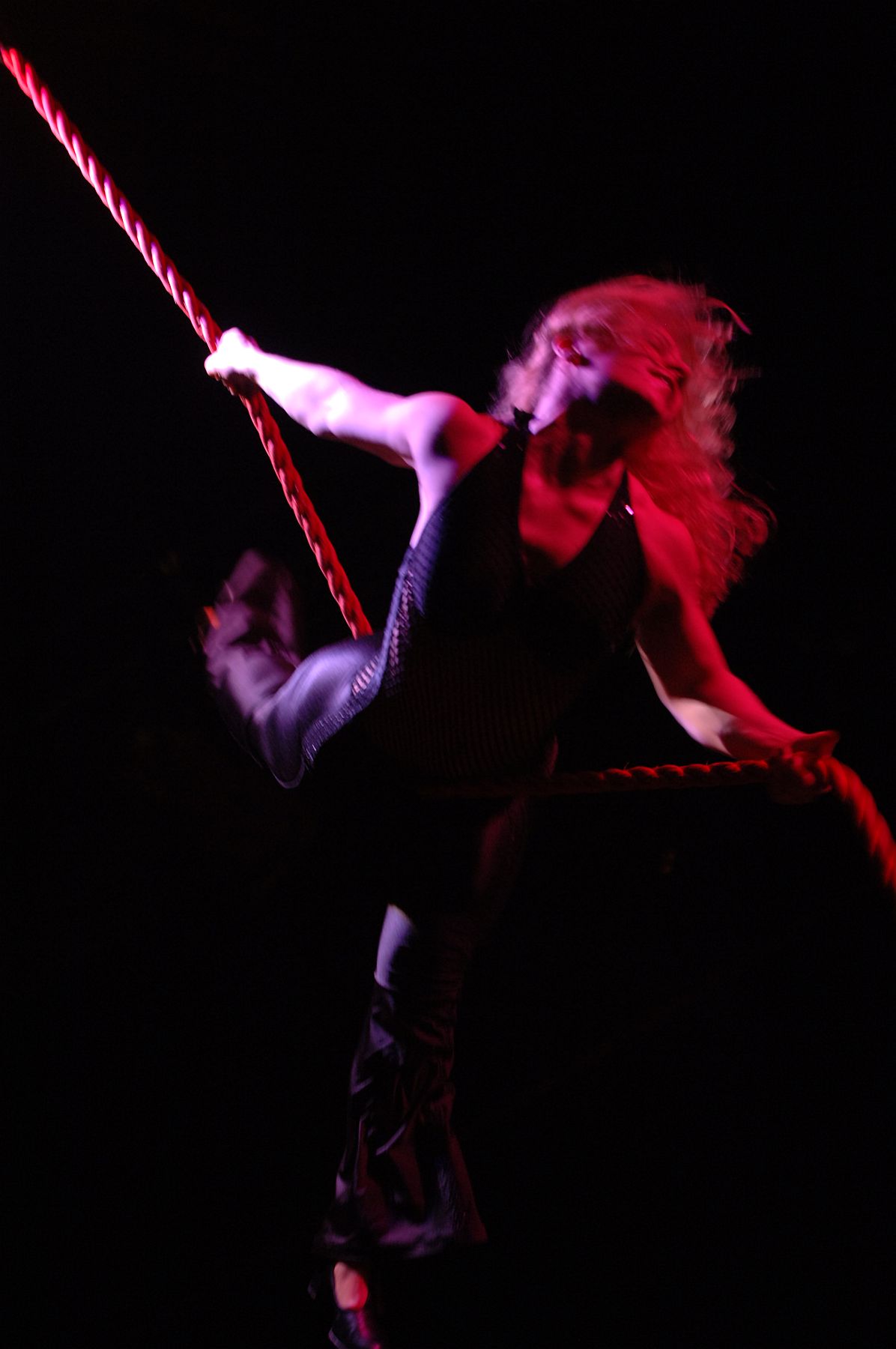 Petra Lange
Petra Lange has been an internationally performing aerialist for 20 years.
Packages & Schedule
Accommodation
Getting here
FAQ