Stokey Yoga Retreat with the dedicated Catrin Osborne. A former professional aerialist, Catrin's classes incorporate her love of movement and music, yoga philosophy and instinctive teaching style. In her class she aims to take you on a journey which challenges you physically but is also calming mentally and emotionally. Catrin has experience of teaching all ages and abilities and believes yoga is not just about learning to stand on your head but also standing on your own two feet when life gets tough. Incorporating her love of movement and music, expect this retreat to challenge and centre you at the same time. All levels are welcome. Catrin teaches Vinyasa, flowing slow or more dynamic, ever changing, playful yoga sequences. Yin Yoga, a quiet reflective practice which can help you to look inwards, Restorative, longer held postures using props to support the body and Yoga Nidra, a guided meditation, it has the power to re set the body and mind by relaxing it on a deep unconscious level.
---
Additional information: http://www.stokeyyoga.co.uk/retreat
Questions and further information.
e-mail stokeycommunityyoga@gmail.com to secure your place by paying a £75 deposit
The remainder of the money to be paid a month before retreat or spread out over the next 5 months.
All levels welcome.
e-mail stokeycommunityyoga@gmail.com if you have any questions.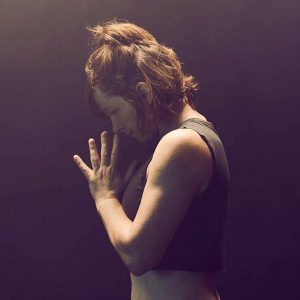 Catrin Osborne
Catrin teaches dynamic yoga as well as slower, yin and restorative yoga and yoga nidra.