Guildhall – école supérieure de musique et d'art dramatique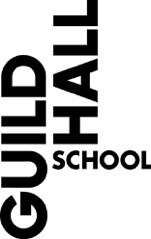 The Guildhall School is one of the world's leading conservatoires and drama schools, offering inspiring professional training in the performing arts. Situated in the heart of the City of London, it has over 900 students in higher education, drawn from nearly 60 countries around the world.
The Guildhall School's Technical Theatre department has long been recognised as providing some of the most innovative vocational theatre training in the UK and beyond.
The MA in Collaborative Theatre Production & Design is a one-year Masters programme which brings together early-career theatre practitioners from diverse fields including designers of scenery, costume, lighting, sound and video as well as directors, stage managers and production managers.
These practitioners work together in creative teams on an exciting and varied array of theatre projects. The programme develops the students 'theatre-making' abilities, exploring their potential as creative artists. At the heart of this programme is Collaborative Practice. Throughout the year there are four projects, some of which are generated from within the creative teams, while others involve collaborating with other artists.
The programme includes a four-week residential project at the centre de création which is intended to take students into an unfamiliar area of work and offer an opportunity for creative collaboration unconstrained by preconceptions or prejudices, culminating in a devised piece as a tribute to physical theatre and circus skills.
Residencies 2016 – 2023
2023
Grande hauteur :
High-Rise est un roman spéculatif de 1975 de l'auteur anglais J. G. Ballard. L'histoire explore l'effet psychologique de vivre dans un gratte-ciel brutaliste dans un nouveau développement à l'extérieur de Londres. La vie privée et pseudo-luxueuse que l'immeuble offre à ses locataires bourgeois les pousse rapidement dans de violents conflits les uns avec les autres et avec l'immeuble lui-même.
Supervisé par Abigail Yeates et Paul Cockle
2022
Brothers: Balance of man & nature
Brothers is a piece about the exploration of toxic masculinity, our 'Macho' culture. In order to rebalance, our journey begins with returning to nature.
Taking inspiration from the book Seven Brothers (Finnish: Seitsemän veljestä) a 1870 novel by Aleksis Kivi, a story about the seven brothers of Jukola, a house near the fictional village of Toukola in 19th century Finland. 
Supervised by Abigail Yeates and Paul Cockle
2021
Art in Action: Revisiting the great art movements of the C20th: Dadaism, Bauhaus, Surrealism
A chance to study, explore and respond to three of the most hugely influential movements of the C20th. The anti-art of Dadaists, the design-led genius of the Bauhaus and the inner dreamscapes of the Surrealists. What were their origins? What did they achieve? And what do they mean to us now?
Supervised by Gavin Marshall and Paul Cockle 
2020
Imagine 2058: What will London look like in 40 years. Will the human race have ignored warnings and continued on a course to a dystopian future. If so what problems will inhabitants of London in the future face, how and where will they live, how will they survive. Will men and women assume different in the future? will gender even exist. 
Supervised by Catrin Osborne and Paul Cockle
2019
London: Based on the images and words of William Blake and set in a time of political revolution and artistic genius, London is a cross section of the great city: Chimney sweepers meet their fate, soldiers return battered and broken into the arms of their loved ones, and factory workers dance high on the looms of their masters, finding beauty even in servitude.
Supervised by Gavin Marshall and Paul Cockle
2018
Seven deadly sins: Pride, greed, lust, envy, gluttony, wrath and sloth, contrary to the seven virtues. These sins are often thought to be abuses or excessive versions of one's natural faculties or passions.
Supervised by Abigail Yeates and Paul Cockle
2017
SOHO Pearls: Three vignettes all inspired by the people of and happenings within Soho, London: Sohomeless, Mishaps and Trace.
Supervised by Abigail Yeates and Paul Cockle
2016
Playtime: Silent comedy is a style of film, related to but distinct from mime, invented to bring comedy into the medium of film in the silent film era. This is a tribute to the era's use of physical theatre and circus skills.
Supervised by Abigail Yeates and Paul Cockle