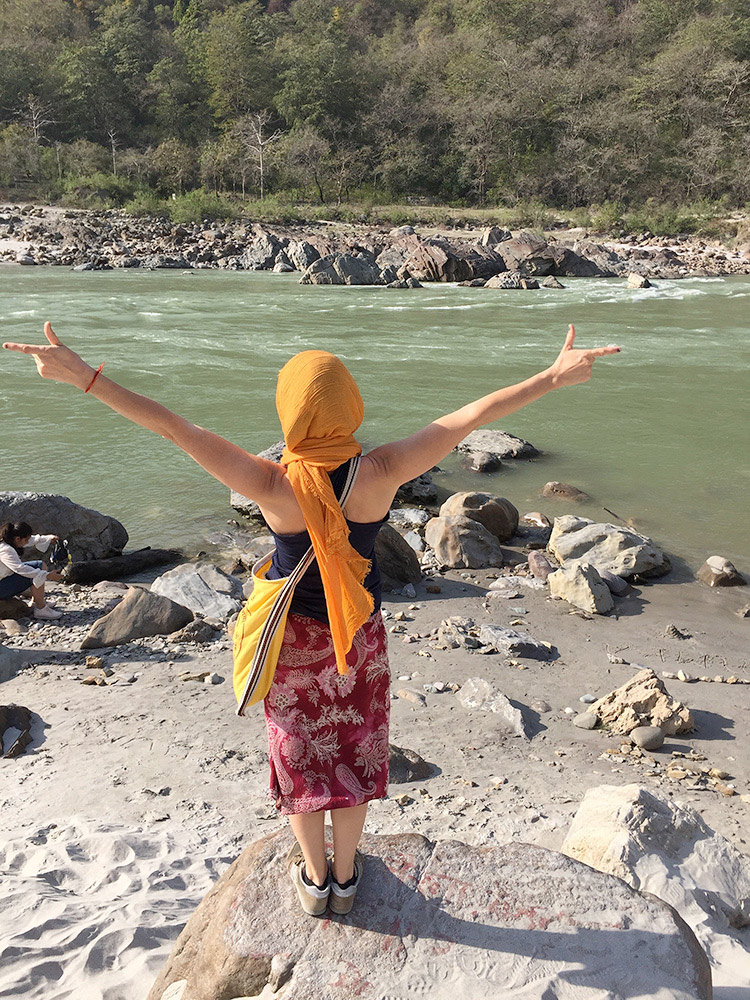 Show Director, Choreographer & Yoga teacher
Over the last 30 years Abigail has worked as a performer, choreographer and director specialising in contemporary circus and physical theatre. She has directed numerous events, projects and shows around the world from original touring theatre and to large scale, stadium and live arena shows including productions for Stufish in the UK, China and UAE. Abigail created No Sweat, an all female contemporary circus, dance and theatre show that toured the UK and Europe. In 2015 Abigail was the aerial choreographer for the South East Asian Games in Singapore and repeated this role for their National Day Parade in 2016. In 2017 Abigail was show conceiver and director for SOHO a show that premiered at The Peacock theatre in London.
Her most recent large scale project was Show Director and Original conceiver of ELĒKRON – a theatrical stunt show featuring all electric cars, bikes and buggies opened December 2018 – July 2019 at Studio City Arena in Macau.
Abigail has been practicing yoga across the world with teachers in London, Paris, Singapore, Hong Kong, Thailand, and Australia since 2000. When she discovered the centre de création 2003 she instinctively knew that it would be the ideal place to deepen her yoga practice and create a beautiful, holistic space for others to share the experience. Abigail is a qualified Vinyasa and Ashtanga yoga teacher.
Abigail continues to programme and support artists in residence and lead the Guildhall school MA module at the centre and is artistic director of 'redfest' a bi annual festival of original work in (circus, dance, theatre) and teachers yoga part time. 
'Yoga has been part of my journey since being a performer in my early 30's. I remember my first yoga class; it was challenging, new information for my body, I felt both exhausted and energised at the same time and feeling completely refreshed after Savasana. I remember enjoying the spirit of the yoga community seeing everyone in their own focused bubble. I didn't totally delve into understanding yoga until nearly 20 years later, when going to India in April 2019. I enrolled on a Vinyasa Yoga teacher training course and my eyes were opened. Since then I have become an Ashtanga yoga teacher. Studying yoga means to studying the whole of yoga and applying the sutras to everyday life. My training has taught me that all bodies are different, we are different and we think differently. Now I work more consciously, I eat vegetarian food, I aim to think positively and be aware of my actions, my carbon footprint, breath consciously, meditate and develop the spiritual discipline of yoga (sādhana). When I was 30 I could push myself, and recover quickly, now that I am 50 I listen more and try not to get frustrated. I don't need to prove myself or be competitive, with the help of yoga I choose to make a change, this is my journey…..'
Asana, Anatomy and physiology, sequencing of yoga postures, pranayama theory and philosophy, adjustments and corrections, therapy and meditation.
Teacher training (450h):
– Ashtanga Yoga Teacher Training (200h) Astanga Yoga Paris: Golfe Juan South of France
– Vinyasa Yoga Teacher Training (200h) Vinyasa Yoga Foundation: Rishikesh Northern India
– Yin Applied to Vinyasa (50h) The Yoga People: London
-Abigail is also a Fellow of the Royal Society for the Arts.