The centre de création can accommodate up to 20 people and has room for additional camping if required. A home away from home style of accommodation that is clean and comfortable. There are several communal areas to relax and socialise including a swimming pool with a view.
Go for a stroll through the surrounding hills for magnificent views of neighbouring villages. Feel free to wander into the fruit orchard or the nearby woods. See if you can discover our natural meditation space in the forest.
farmhouse
The original rustic building, with lots of character and charm, has 5 bedrooms (3 doubles and 2 shared rooms) and a kitchen.The bedrooms downstairs can sleep 2 or 4 people. There are 2 bathrooms both upstairs and downstairs and the downstairs bathroom has a bathtub.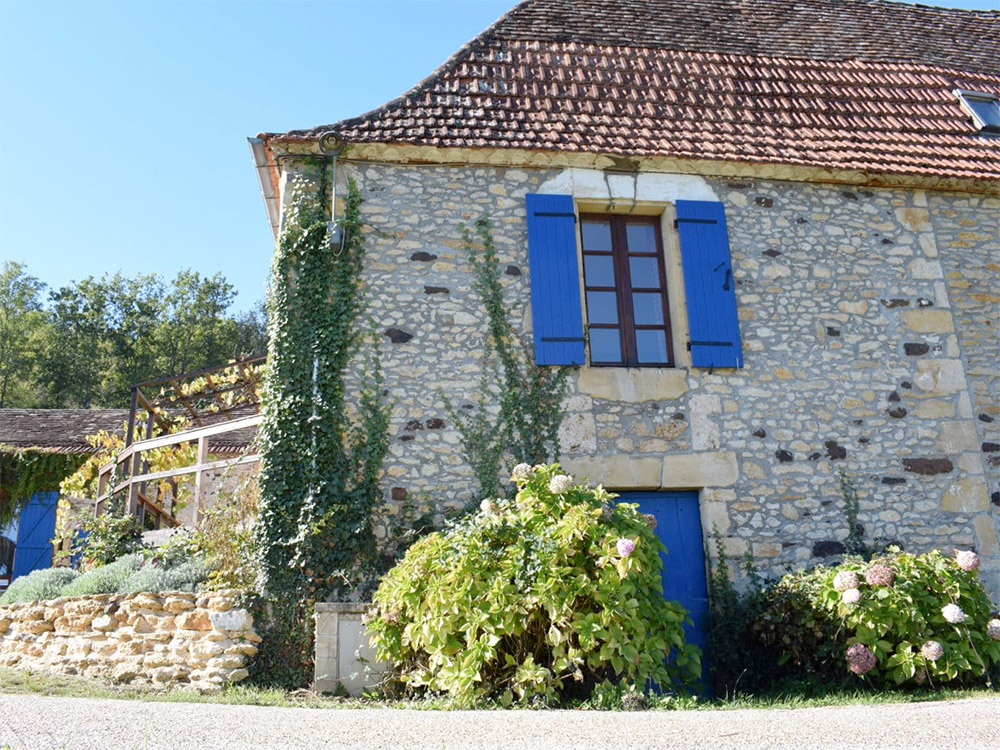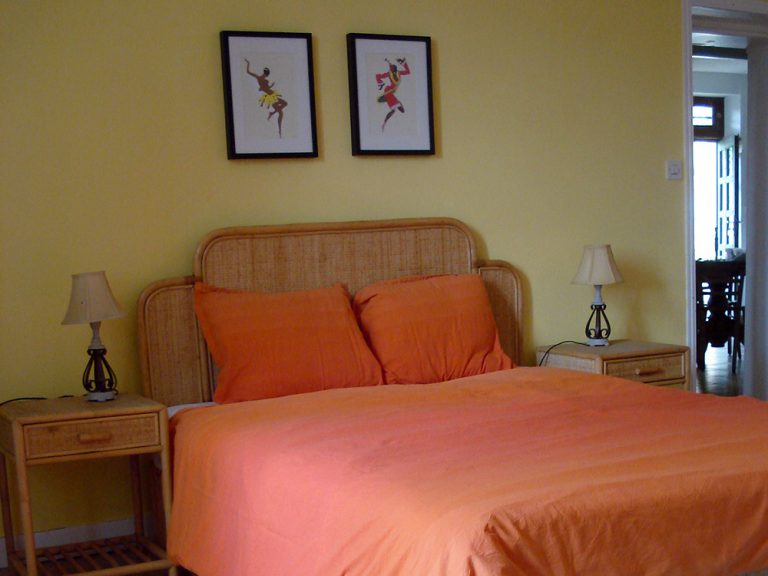 woodbarn
Originally a wood-storage barn, this spacious, airy house has 5 bedrooms (2 singles and 3 doubles) with 3 bathrooms and a kitchen.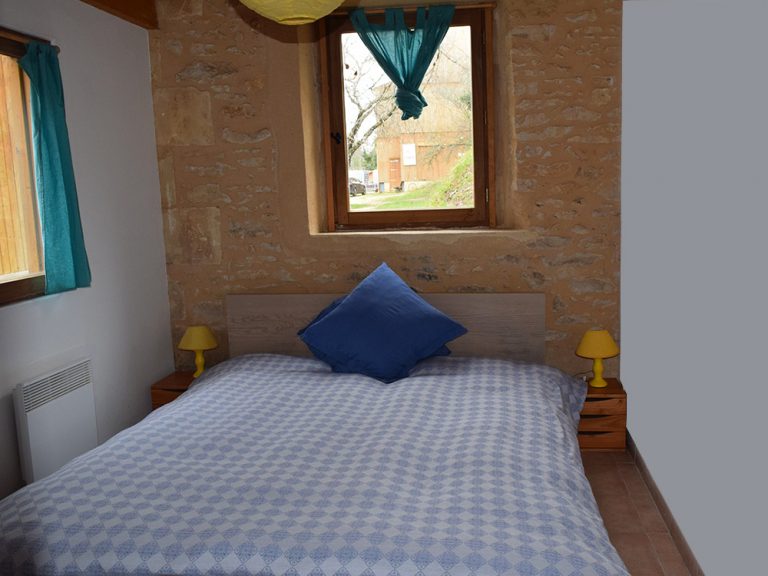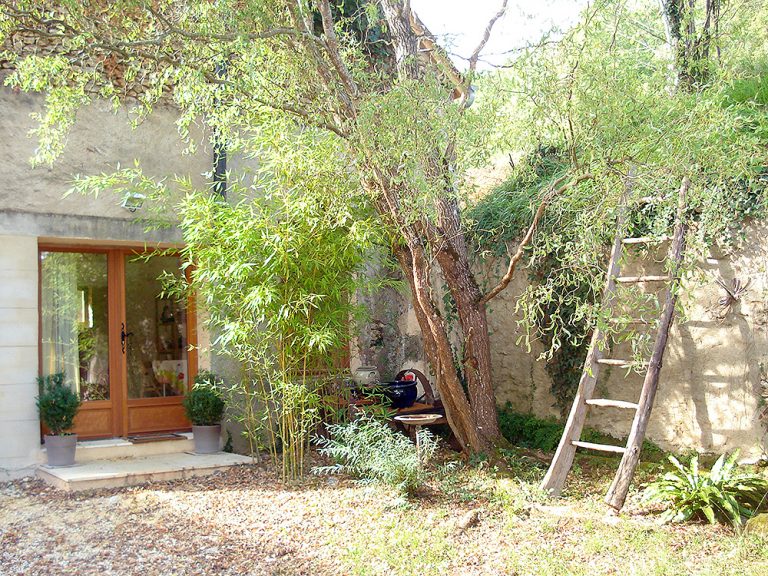 pigsty
A basic and clean stone built space with no bathroom or toilet. The building has 3 rooms (1 single and 2 doubles). People who stay in this building use the bathroom in the cowshed.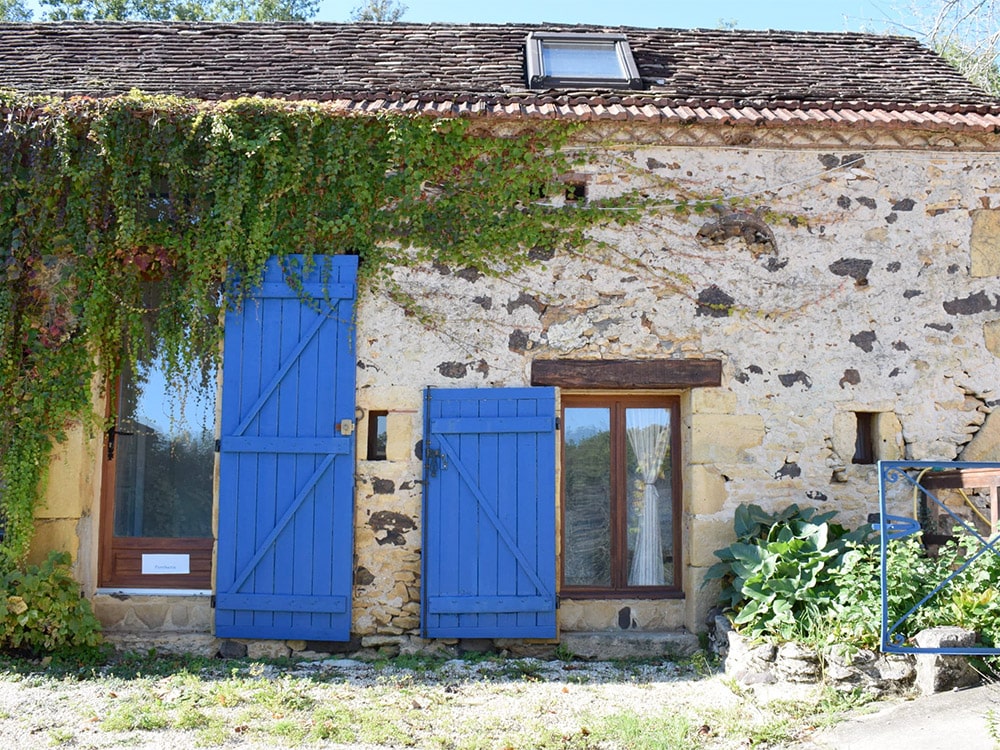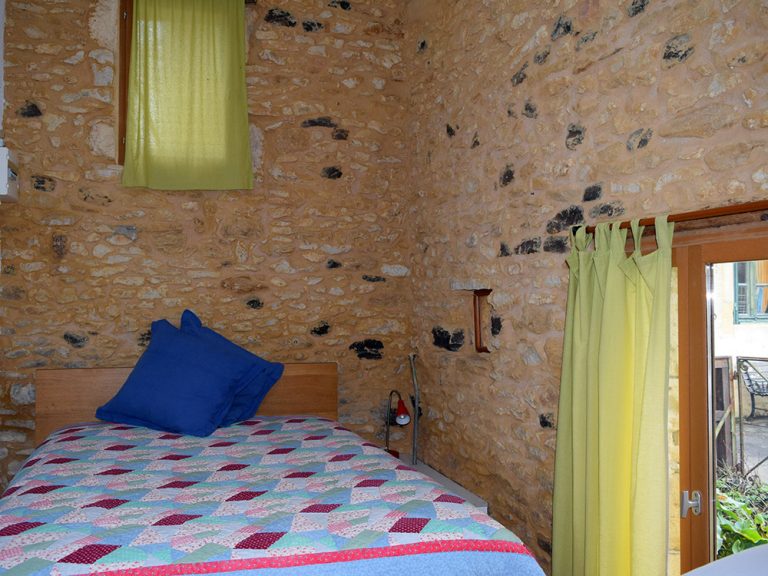 cowshed
The main house – a lovely renovated stone building where all meals are prepared and served. This building has 2 double bedrooms and 2 bathrooms.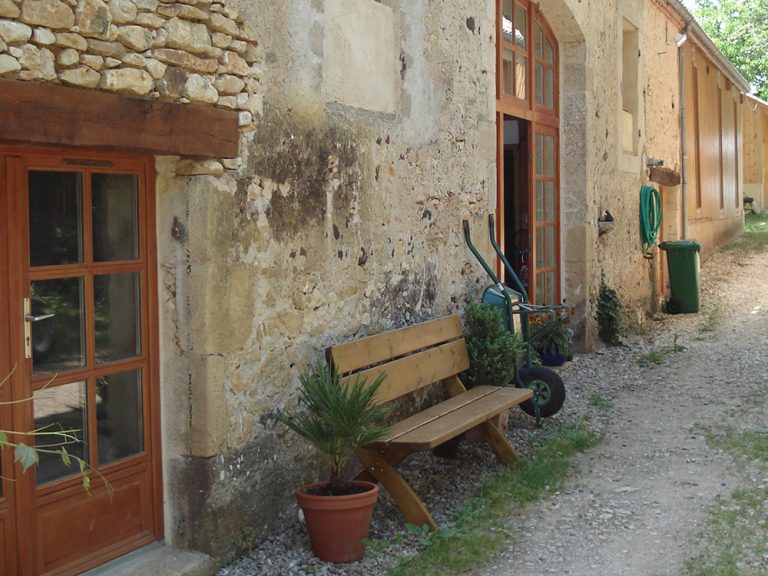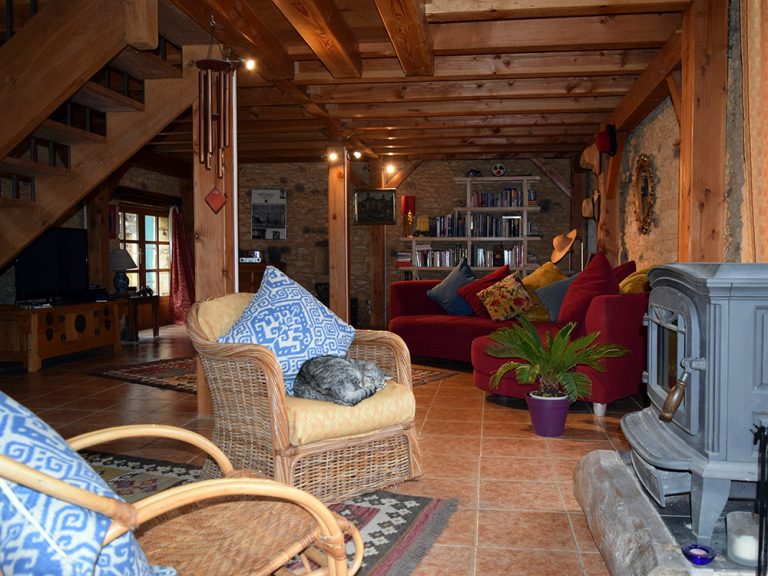 retro caravan
Towed all the way from Devon in the UK, a space for those who want complete solace while staying at the centre. It sleeps 1-2 people and has a mini kitchenette and shower. The caravan is parked in a tranquil field on the farm.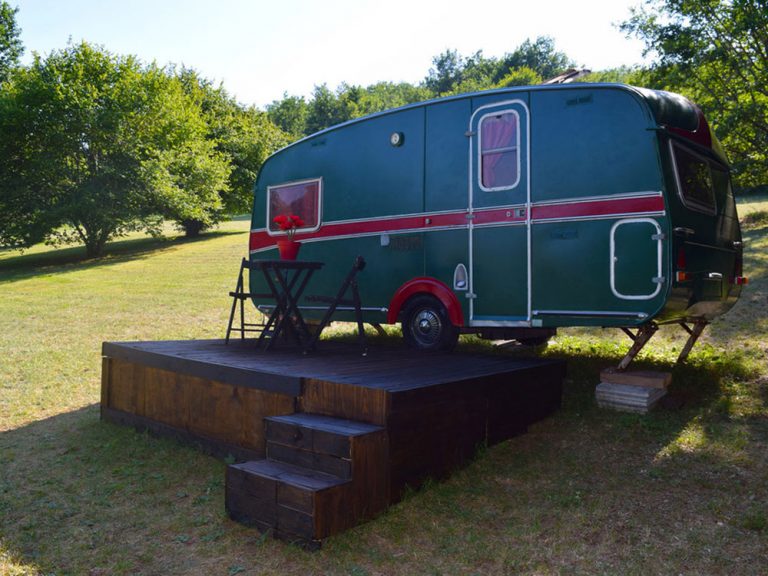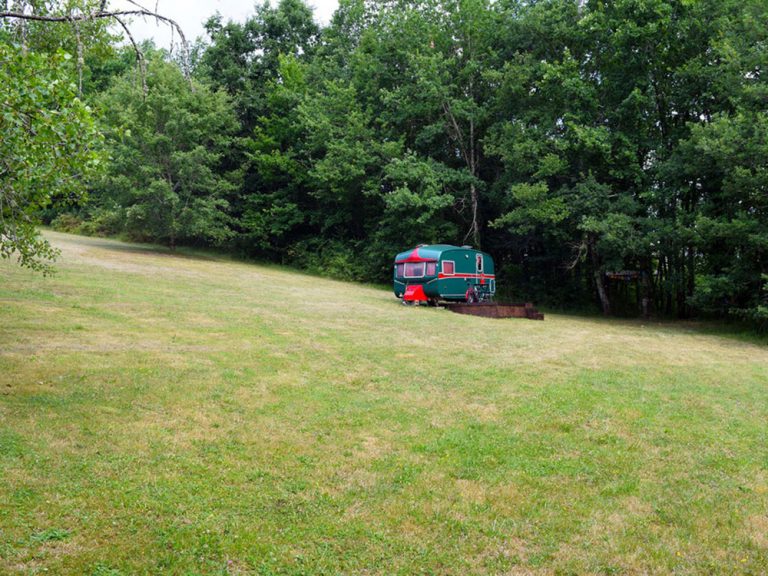 swimming pool
Take a plunge into the sparkling waters of our lovely swimming pool or relax by the poolside and enjoy the serenity and beauty of the provincial French countryside.