We are fortunate to continually work with inspiring and creative people including artists, choreographers, designers, directors, producers and tutors and yoga teachers. Find out more about them here.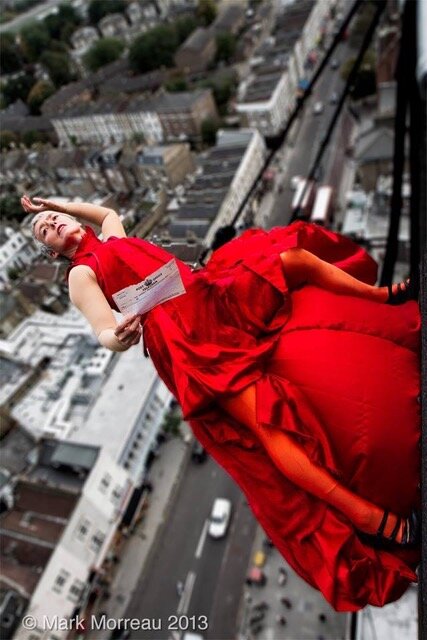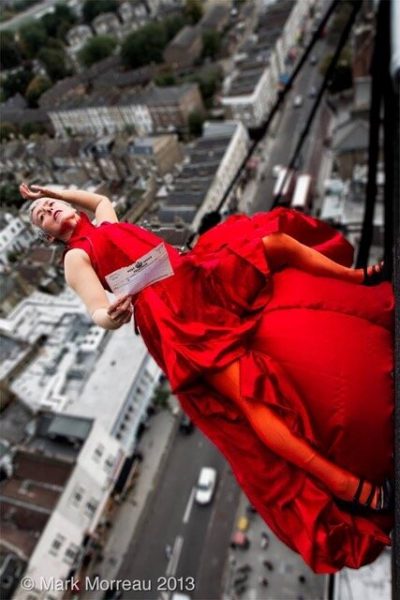 Lindsey Butcher
Since graduating from London Contemporary in 1984 Lindsey has worked with numerous dance, theatre and opera companies as a dancer, aerialist, teacher, mentor and choreographer.
Dance credits include: Extemporary Dance Theatre, Walker Dance/ Park Music, Darshan Singh Bhuller, Vincent Dance Theatre, and Siobhan Davies Dance Company. Circus credits include: Ra-Ra Zoo, Gandini Juggling Project, The Dream Engine, Scarabeus, Momentary Fusion, Fidget Feet and Upswing to name a few.
As a dance and aerial practitioner she has over 35 years of professional practise and has been creating vertical-dance for almost 20 years. In 2003, (after winning the Jerwood Award for Circus), Lindsey founded the aerial dance company, Gravity & Levity (G&L) to provide a vehicle for her artistic vision.
What drives her work is a passion and curiosity for combining dance and aerial suspension techniques to liberate and intensify the possibilities of each.
Under Lindsey's direction, G&L have created 3 full length touring aerial dance productions, an outdoor piece and several site-specific commissions and won the Dance for Camera award and are currently touring a re-creation of a piece they made 15 years ago, vertical dance duet Why?. G&L also founded and run the annual European Aerial Dance Festival in August and have just completed their 10th year.
Much of Lindsey's aerial choreographic work over the last 20 years has been 'building based' vertical dance commissions and she teaches master classes in the UK and Internationally in Wales, France, Ireland, Italy, Portugal, Canada, Panama and Brazil.
She is also a founder member of the Vertical Dance Forum, a transnational group whose aim is to disseminate this practice and support the development of the art form.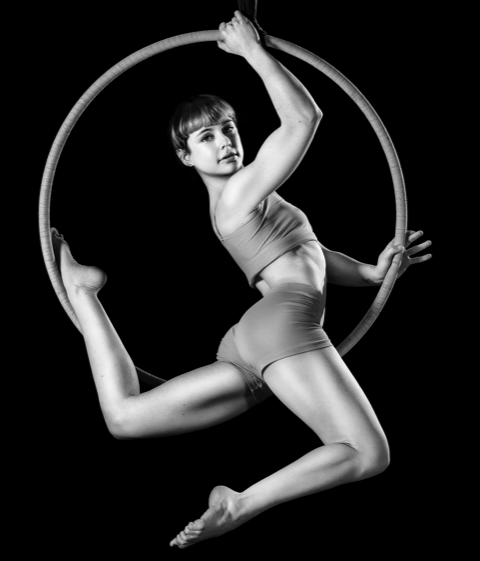 Aisling ní Cheallaigh
Aisling is an Irish aerialist homegrown and hand reared by a conglomerate of companies and coaches. She has produced and created two of her own works with fellow performer Ronan Brady, How to Square A Circle and Sub Rosa.
She delights in flight and movement and while she specialises in Aerial Hoop she is also an expert dabbler in Rope, Fabric, Doubles Trapeze, Hand-to-Hand acrobatics and the serious discipline of being hit in the face with a Cyr Wheel.
She has flown far and wide performing with companies and at events all over the world like Edinburgh's Hogmanay (UK), The Islamic Solidarity Games (Azerbaijan), Montreal Completment Cirque Festival (Canada), Bliss Circus Nights (India) and Zero Gravity Festival (Estonia). She is free range, organic and corn fed.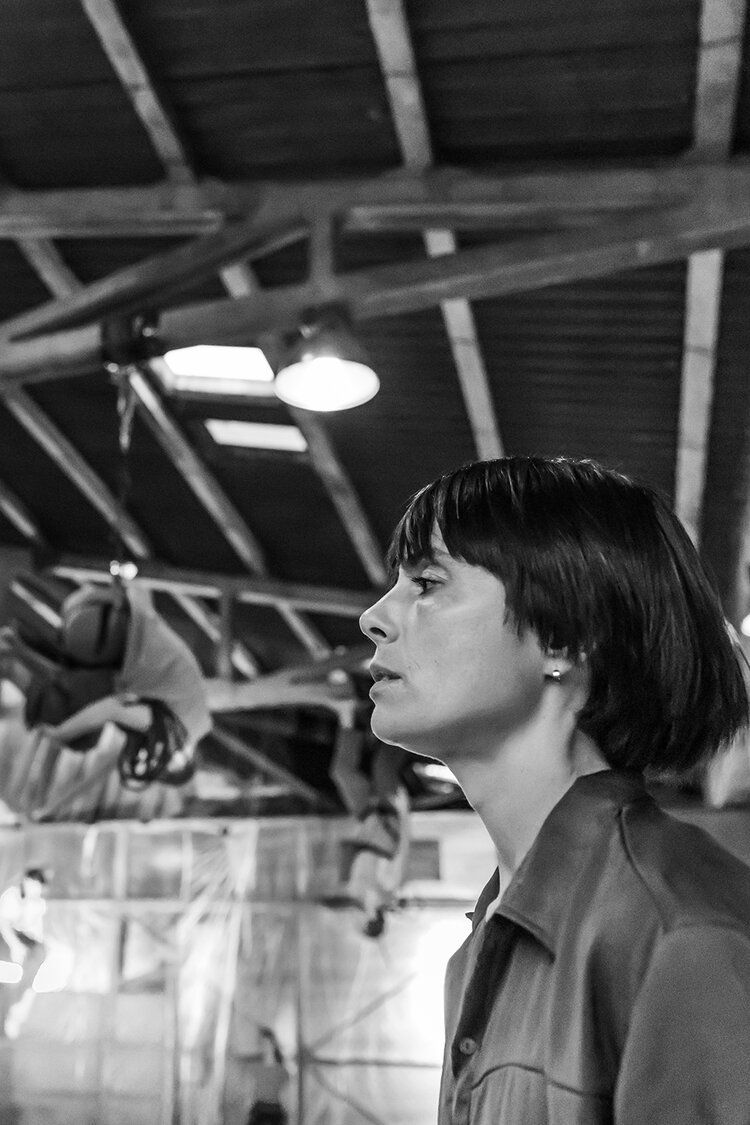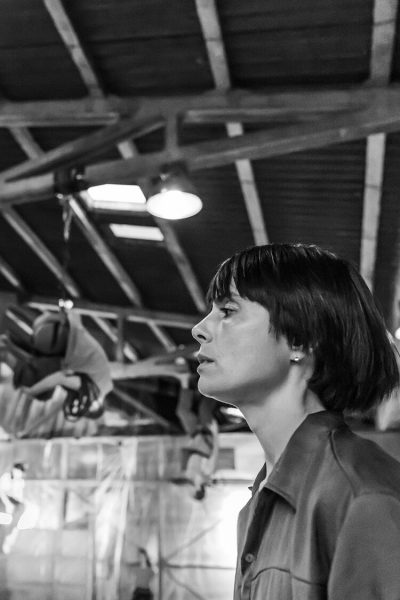 Magalie Lanriot
Magalie is a dancer, performer and teacher with training in contemporary and aerial dance. Currently residing in Lisbon, it was there that she discovered the world of the circus in Armazém 13 Circus Project, where she receives training, particularly focused on aerial dance.
She performed with Gravity & Levity in Rites of War UK Tour 2014, created by Lindsey Butcher and Darshan Singh Bhuller.
In 2011 Magalie created her own company L'Envers du Pied and choreographed a solo and trapeze dance Entre… moi performing it at a number of festivals including: Les Festival Rencontres de la Danse Aerienne in La Baule, France (2012, 2013), Festivox in Bordeaux, France (2011), Malaposta Festival, Portugal (2011), Ficadance Évora Festival, Portugal (2011), Almada Dance Festival, Portugal (2011) and Festival of Santa Barbara Centre for Aerial Arts, USA (2014).
She is a teacher in Olga Roriz's company and works as a project assistant for the F.O.R. Dance Theater. She has also taught at the following festivals, schools and projects: European Aerial Dance Festival in UK; Les Rencontres de la Danse Aerienne in La Baule, France; Janze Circus Schools in France, and Armazém 13 project, Lisbon.
She is working in association with the University of Lisbon, providing formation and research for vertical and contemporary dance in Portugal.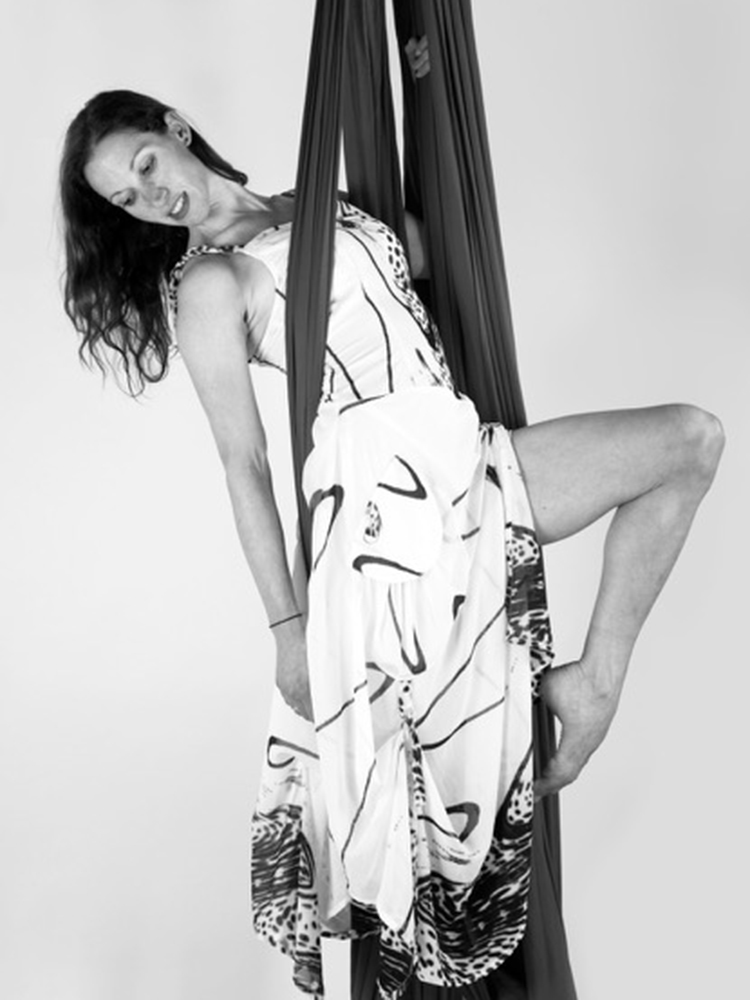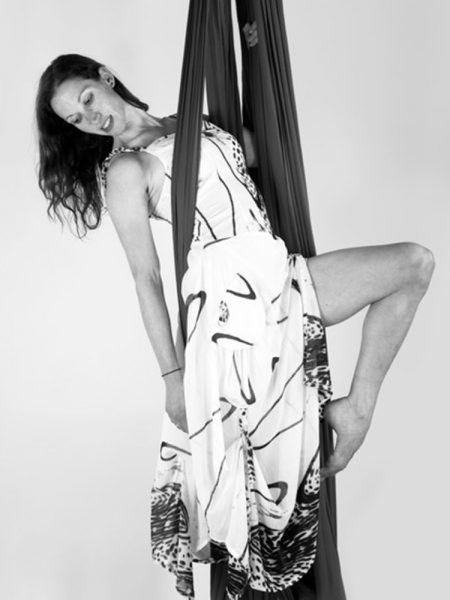 Laetitia Bodin
A native from France, where she was a competitive gymnast, Laetitia traveled the world for ten years with Cirque du Soleil, including six years with Quidam as an aerialist. After a one-year break due to the birth of her son, she was eager to go back to the circus scene and was part of the creation of the show Zed (a Cirque du Soleil production based in Japan), with which she stayed for three years as a Bungee/Hammock and Hand-To-Hand artist. While performing in Japan, she met her husband-to-be, Nick, a Seattle-based rigger for Cirque Du Soleil, and followed him back to Seattle after the completion of her contract in September 2010. She worked again for Cirque Du Soleil in 2011 on their Quidam arena tour in a Hand-To-Hand act. After that she was fortunate to find a partner with whom she built a new Hand-To-Hand act and performed regularly in the Seattle area. Later moving to California, she taught circus arts at Circus Center in San Francisco and at Oakland's Kinetic Arts. In 2016 she moved back to France to give birth to her second son. A year later she started freelancing as a performer and teaching aerial classes in the Dordogne region. She thoroughly enjoys teaching to be able to share her strengths in movement analysis, attention to detail and safety. She feels fortunate to have met so many amazing people with great qualities and skills throughout her career and is grateful that she still continues to do so.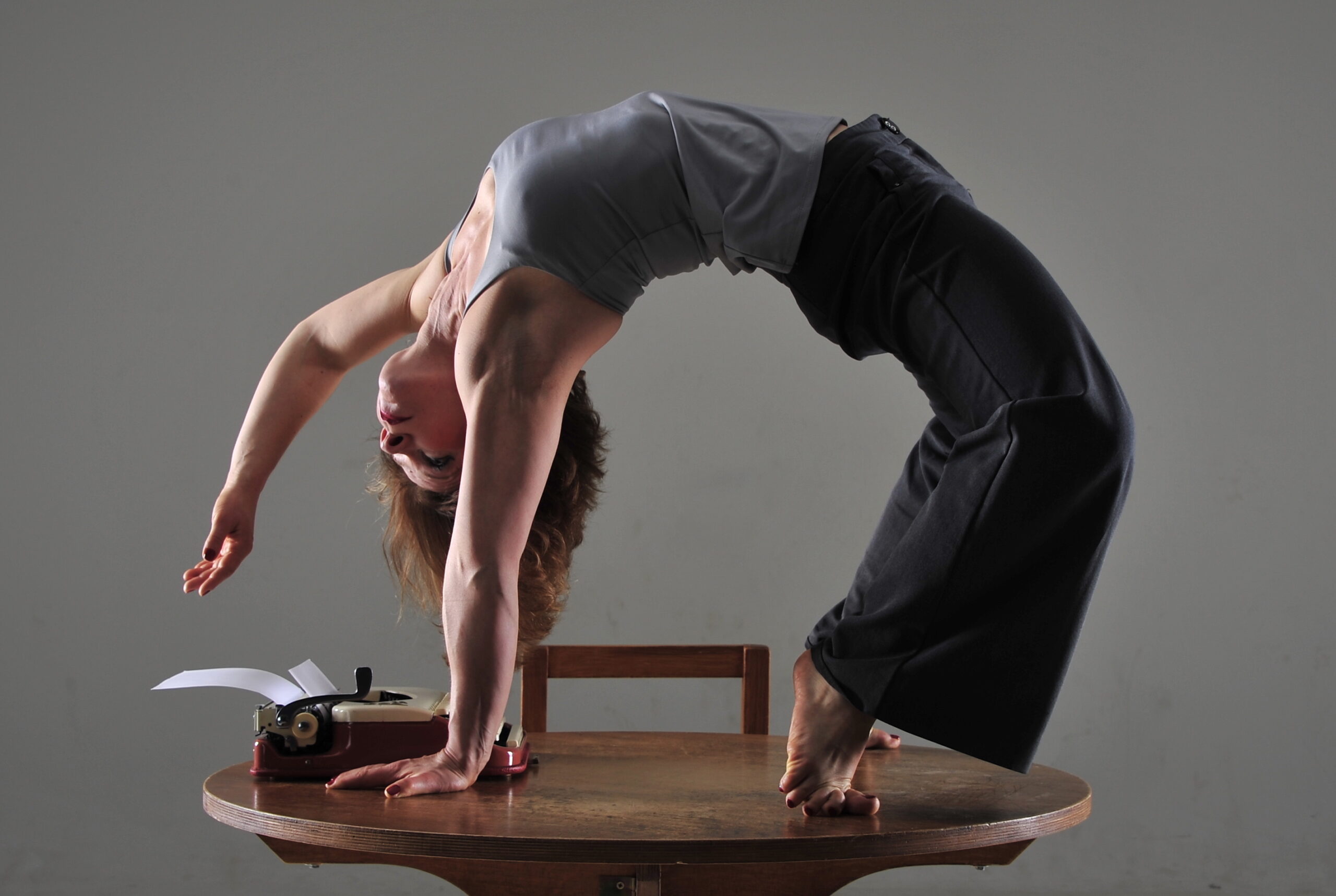 Petra Lange
Petra Lange has been an internationally performing aerialist for 20 years.
Growing up in East Germany, she was a gymnast since the age of six.
While taking a break from university in 1998, she got accepted into a Contemporary Circus Training Programme at The National Centre for Circus Arts in London – and became one of the aerial performers in the Millennium Dome Show throughout the year 2000. She developed a very authentic style on aerial rope, characterized by a unique dynamic and a distinct expressiveness of movement.
She has been performing all over the world, including an international tour with the Montreal based Cirque Eloize, productions with Chicago's Midnight Circus, as well as circus shows on Celebrity cruise ships. She has taken part in festivals in Europe, Japan and the USA, and performed her acts in numerous Variety Theatres and special events.
In 2006, Petra discovered yoga as a balance for the physically and mentally demanding regime of a circus performer. She took her first Yoga Teacher Training in 2012 – initially to deepen her own practice. She has since explored several yoga styles including Ashtanga, but has been deeply inspired by the teachings of Sri Dharma Mittra, with whom she completed a 500-hour training in New York in 2016-2017.
For the past two years, Petra has been co-managing IVA Berlin Pole & Aerial Arts training studio in Berlin.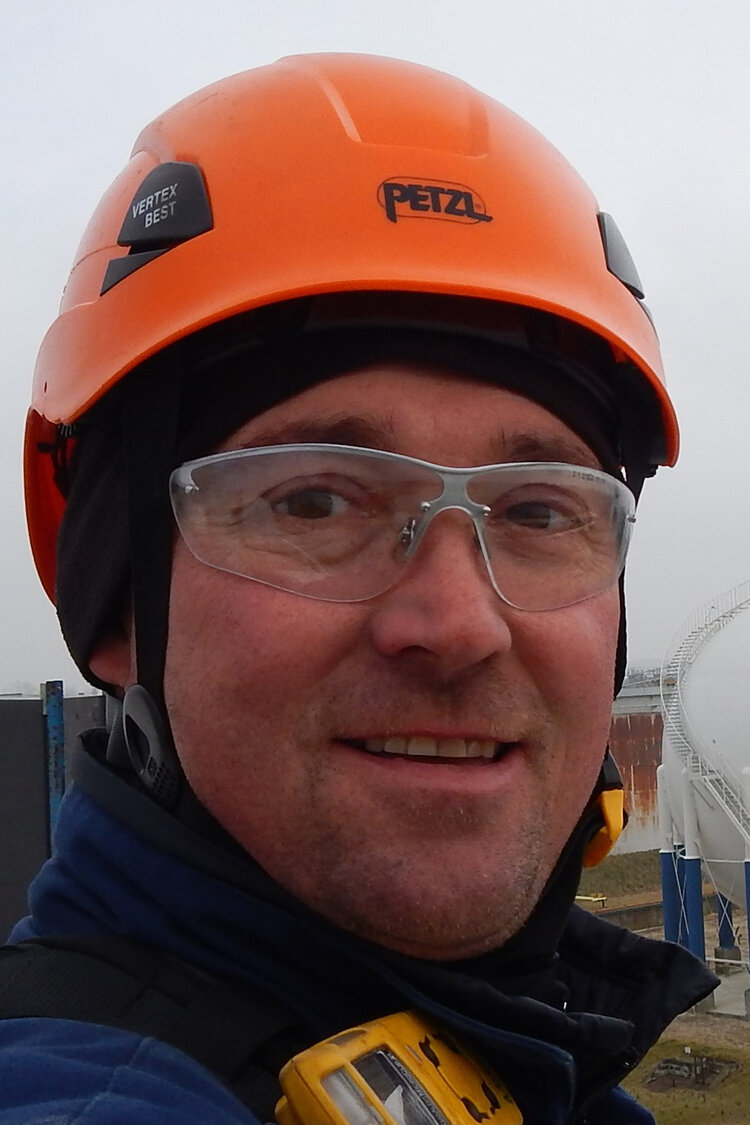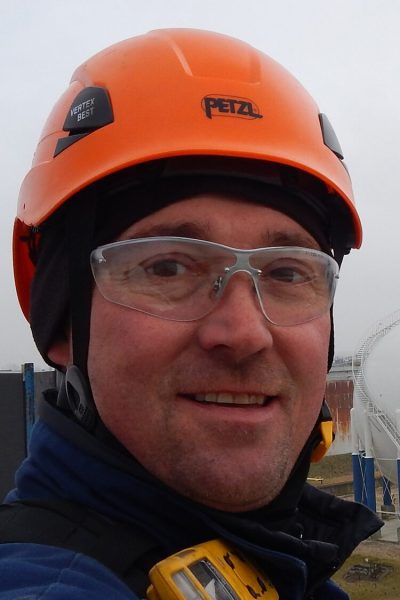 Nick Terstenjak
Nick began his rigging career back in 2002. Inspired by sport rock climbing he always had an interest in how things worked while climbing around on cliffs and mountains.
In 2002 he worked for Cirque du Soliel in the Big Top show Quidam as a technical show rigger where he was mentored by the experienced rigging staff. Acrobatic rigging was the principle focus for a show rigger. The skills attained in this role became more and more interesting as his experience developed: splicing rope for supporting aerialists, installing anchors and pulleys, rope and cable winch systems, all of which were used to support human loads. The safety and security of what riggers did for the show was of the highest importance.
Nick has had the opportunity to travel and use his skills all over the world. From 2002-2008 he worked on a variety of Cirque du Soliel show.
From 2008- 2010 he worked as Assistant Head Rigger for Cirque du Soliel in Tokyo, Japan on the permanent show Zed. Nick trained the Japanese rigging crew on Cirque du Soliel's methodology and safety culture for working with all things aerial and suspended.
During intermittent periods, he worked extensively as a sub contract rigging technician for various large-scale productions including arena and stadium rigging for Lady Gaga, Pink Floyd to name a couple.
Nick's interests drew him towards rope access which he followed with great enthusiasm. As a Supervisor of rope access work, he has worked in many different environments such as wind turbines, bridges, dams, buildings, stadiums, and oil refineries.
In 2016, Nick made the big move to France with his family.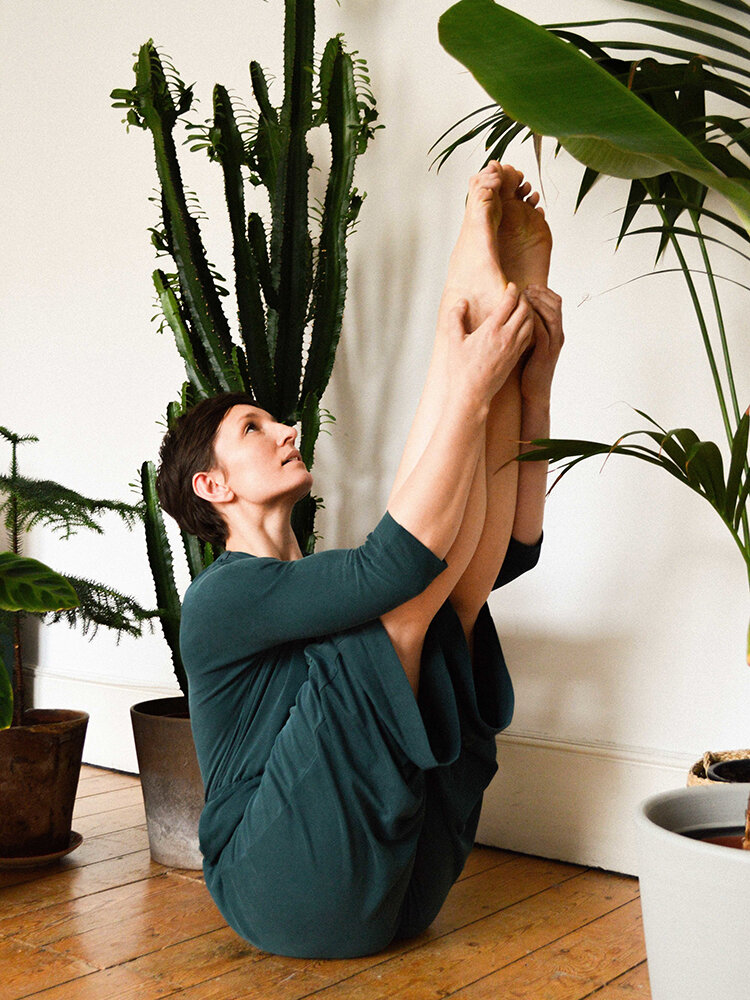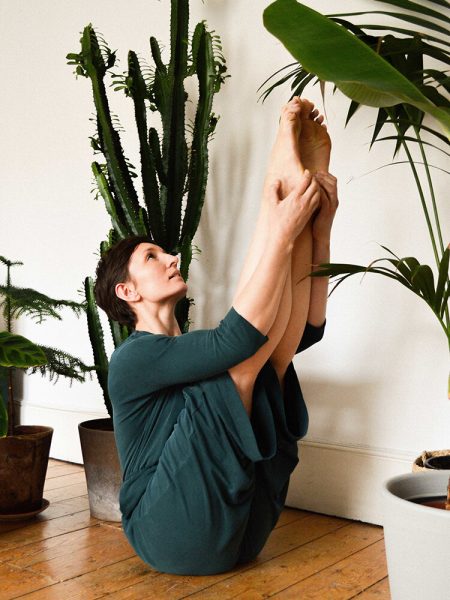 Lisa Hood
La Hood Yoga
Empowering you, body mind and soul.
I've been working with bodies for over 15 years. I trained and performed as a professional dancer and have been teaching yoga for 5 years. I can truly say I have been blessed with my careers so it makes it very easy for me to say "I love my job"!
I started practising yoga in 2002 to help support my dance career, helping me to gain strength and flexibility as well as preventing injuries. In the beginning, I gave more importance to the physical aspects of yoga, but as the years passed, I began to understand the importance yoga has not only on the body but also on the mind and soul. Beyond the Asana practice is space to find self-empowerment, belief in oneself and a chance to help cultivate stillness and breath.
I completed my first teacher training in 2014 and I have now over 500 hours of different training disciplines. Every training I have completed has been a great transformational journey of self-discovery and love. I have learnt more about myself as a person, how to treat my body and mind, and most importantly how to hold a space in which students can feel supported as well as challenged.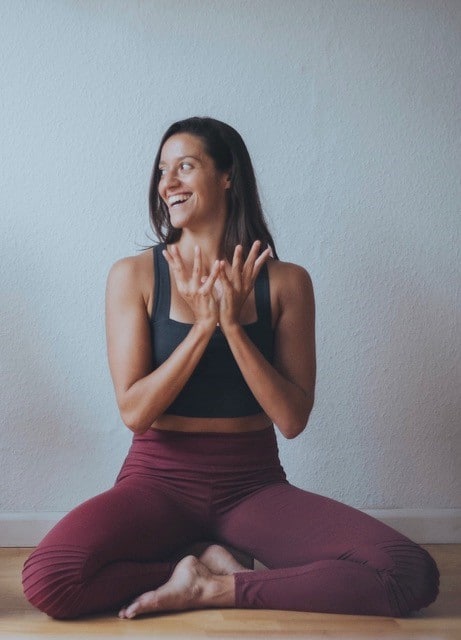 Aurélie Poles
After many years training at the Conservatoire de Toulouse, I went on to study further at the London Contemporary Dance School, in England.
I completed my BA (Hons) degree and decided to stay in London to start my career as a professional contemporary dancer.
I performed for many choreographers such as Aletta Collins, James Cousins, James Wilton to name a few and companies like the Glyndebourne Festival, Secret Cinema, the Cunningham Trust…etc.
Through my career as a dancer, I performed in movies and TV series but also became assistant choreographer and assistant director of operas as I was, in the meantime, teaching ballet and contemporary classes at LCDS where I studied every now and then.
As I fell in love with yoga, I went on to train as a yoga teacher in Bali where I decided it was time for me to go back to France, after living 9 years in London.
I am now a full time yoga teacher in Bordeaux and internationally as I teach yoga teacher trainings around the world with Yogakoh.
centre de creation teachers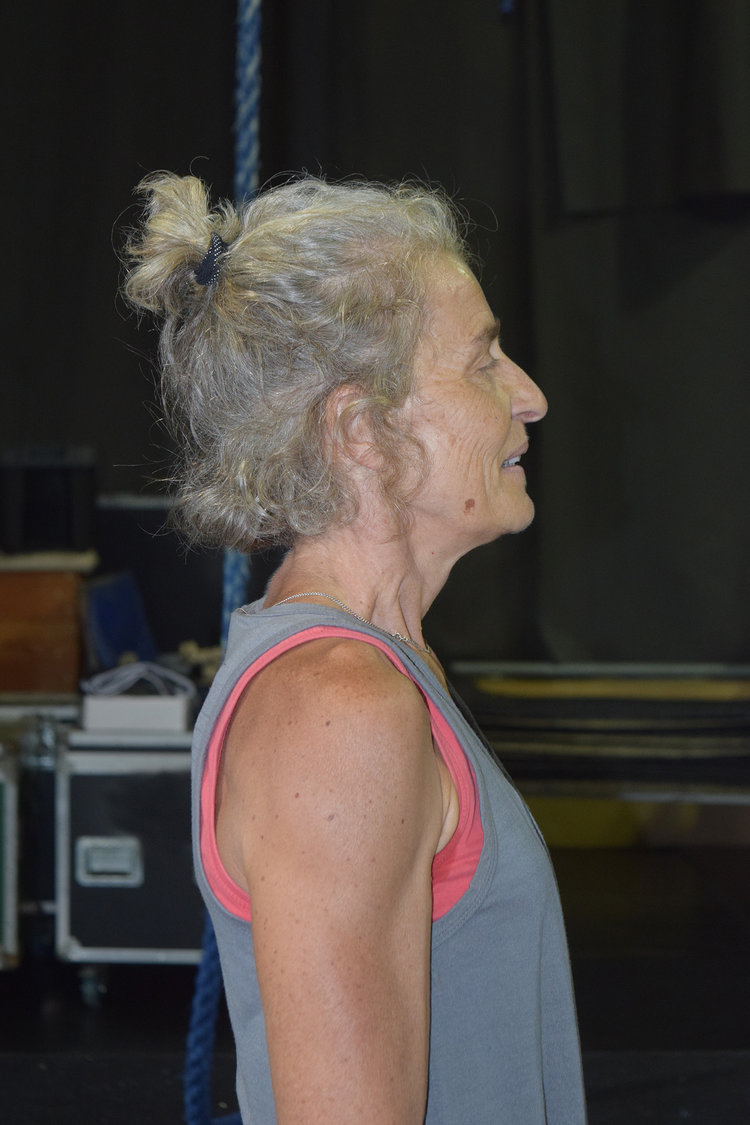 Isabelle Delhon
assistant aerial teacher
Isabelle always loved to practice physical activity and contact with children. After studying in Paris from 1978 to 1982, she obtained a state diploma to teach physical education in schools. Isabelle taught different sports for children from 10 to 15 years old in a few places near Paris. In 1984, she started to teach at Notre-Dame college, Berck (Pas-de-Calais). In 2009, Isabelle relocated to the Dordogne region with her family. She began assisting at the centre de création in 2015.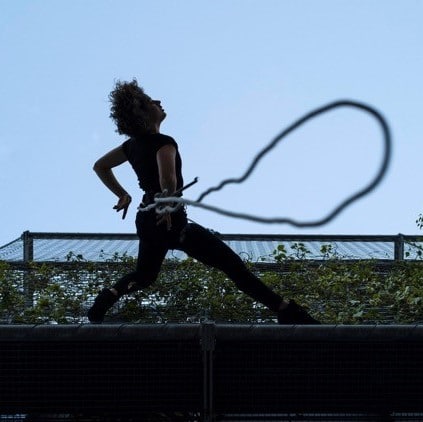 Alice Delva
Alice grew up in her hometown of Verona in Italy driven by a creative force under the sign of dance. From a very young age, she attended the "Vic Ballet Academy" classes and is passionate, through movement and body, towards everything she considers to be "a possible creative manifestation". This led her to also take an interest in photography and video, which were to be complementary means of expression for her. She then worked in Venice with the aerial fabric company Le Rivoltelle and discovered vertical dance with Wanda Moretti and the Il Posto company, pioneers of the discipline in Italy.
She obtained a Masters in photography at the prestigious Goldsmiths University in London with a thesis subject on artistic research between aerial dance and photography.
She deepened her search for movement by continuing her training in contemporary dance in Paris, where she decided to settle down to get as close as possible to aerial dance, which is more professional in France.
A multidisciplinary artist grows up, she evolves as a performer, then as a choreographer, weaving a web between dance and photography. She trained in various companies in Europe such as "Retouramont", "Geneviève Mazin", "Gravity and Levity", "Vertical Dance", "Kate Lawrence", "Magalie Lanriot" She then worked as a dancer performer in different aerial dance companies such as "Les Passagers", "Scarabeus Aeriel theater" and "Retouramont", then founded her first company "Anomalia" in 2017. Based in Paris, she remains in contact with the French and international contemporary and aerial dance scene .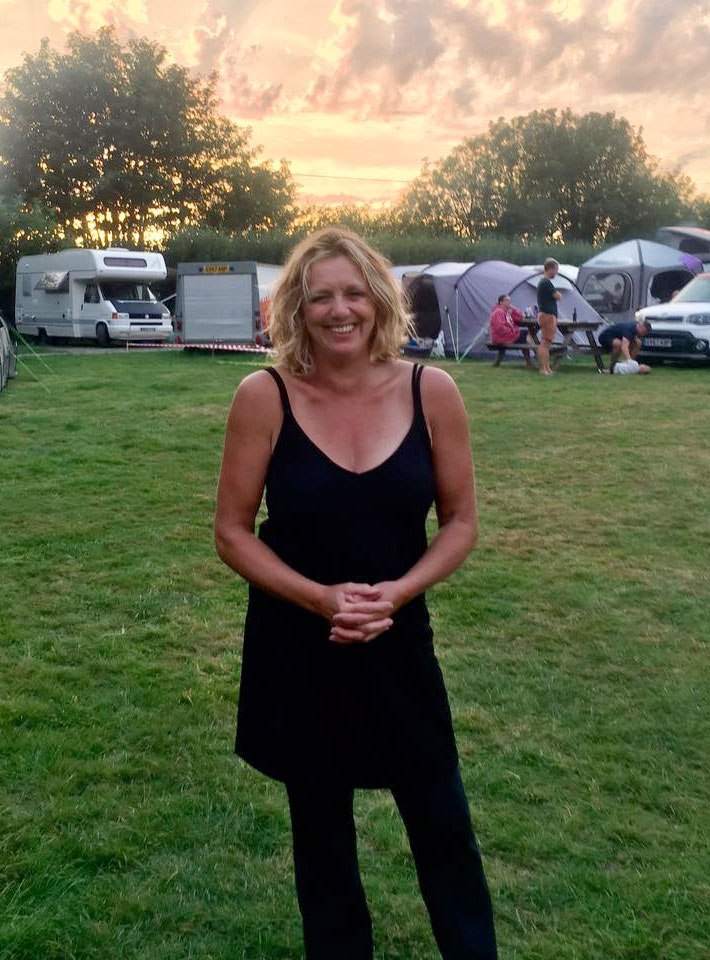 Frances Crandon
Frances has had a career in Health and fitness for the last 30 years. The latter part she has focused more on 'Holistic Therapies' as the ability to relax is essential for a happy and content life and body!!
Frances love's motivating and rebalancing via tailor made treatments for all….including massage and combining various techniques to destress and revitalise you.
Reflexology….Indian head massage…Swedish massage….Sports massage all combined to rejuvenate you.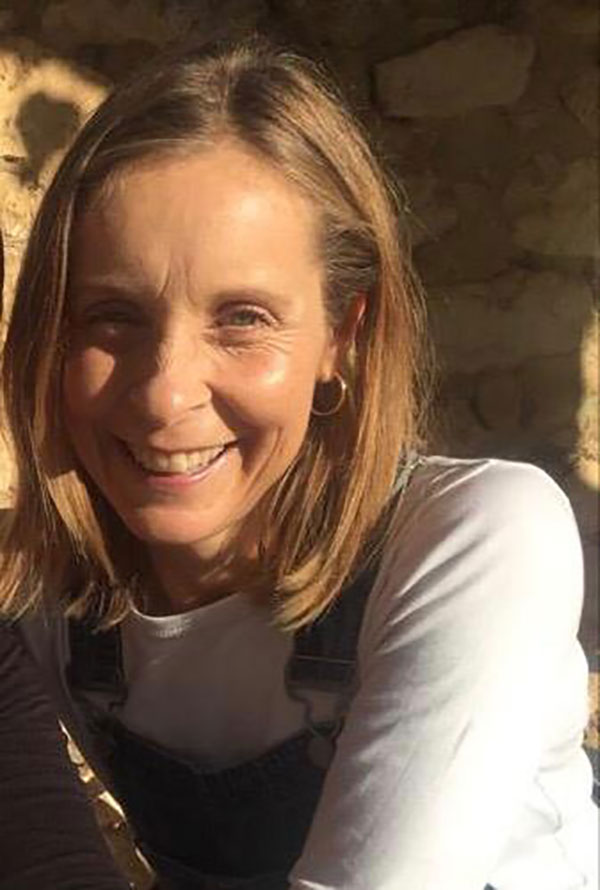 Lizzie Bath
Lizzie is an artist and printmaker, and work with groups, teaching many creative practices. Lizzie like's nothing better than being surrounded by people who are making art, and discovering new ways to express themselves.
Lizzie believe everyone can do this with encouragement and without judgement!
Lizzie also creates natural skincare from plant based ingredients, and love sharing these recipes.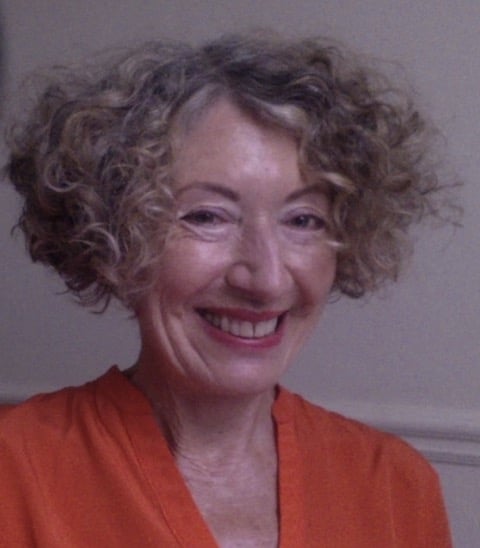 Di Sherlock
In her own creative journeying Di has worn many hats.
She started out as an actor in theatre, multi-media performance and television before focussing on writing. As writer-director shows include The World's Wife , a multi-media adaptation of Carol Ann Duffy's poems, and Miss Havisham's Expectations  – both of which ran at the Trafalgar Studios London after an extensive UK tour; Liz and Di  – a meeting between Elizabeth I and Diana Princess of Wales – performed at The Soho Theatre and later a short film, and Odyssey – a contemporary retelling of Homer for all female cast commissioned by Birmingham University where she was Visiting Lecturer in Drama for four years. As librettist she wrote and directed several works for the BBC Philharmonic including Services No Longer Required' – broadcast live as part of the BBC's World War 1 commemorations; Salford Tales and Songs from the Bridgewater Canal – both performed at the Lowry and a musical murder mystery for children – Who Killed Ramona Rhapsody? broadcast on Radio 3. Her chamber opera Mary's Hand about the life of 'Bloody' Mary Tudor toured UK opera and music festivals and was part of the 2020 quincentenary celebrations at the Tower of London postponed by the pandemic.
Life – and death – propelled her to poetry. In 2011 her mother was diagnosed with vascular dementia. At the same time her father was diagnosed with Non Hodgkin's Lymphoma. As the family journey  unfolded she recorded it in the moment. The result was a cycle of poems which she later published – Come into the Garden. Following a series of public readings,
Westminster Arts invited her to work in their Memory Cafes with people living with Alzheimer's. There she developed her 'written portraits' practice – sitting in open conversation with an individual or small group and, inspired by the story they had to tell, writing a poem which she later gifted back to the teller. Out of this came The Memory Poems and a residency at Glyndebourne as part of the Diep-Haven Festival. The collection of poems Face to Face was subsequently translated into French. In 2019 she received funding from the Wellcome Trust to take the practice to Maggie's West and Charing Cross Hospital to work with people living with cancer and hospital staff in cancer care.
The published book Written Portraits can be downloaded for free on  https://peoplelikeyou.ac.uk/poem/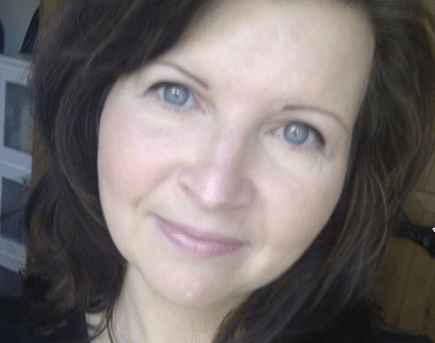 Pam Charlesworth 
Pam lives in Holmfirth, West Yorkshire, UK with her husband Darrin and three daughters. Having originally trained as an artist, she started a family and spent many years in corporate management and HR amongst other roles. She was known for helping and caring for others and often felt drawn to holistic therapies and began researching them. After experiencing a Reiki session, Pam knew she wanted to move into therapies to help others more directly. She started training and in 2007 qualified as an Usui Reiki Master in Traditional Japanese Usui Reiki. Pam began treating people part time alongside her corporate work. Whilst working, she continued her training in different beauty and holistic treatments which led to seeing more clients. The death of her younger brother in 2012 helped her realise she should pursue her dream of being a full time therapist. An opportunity arose to leave her corporate role and become self employed as a beauty and holistic therapist. With a house and three young daughters it was a scary, risky but exciting opportunity so Pam jumped in and rented a room. A few months later she came across Angelic Reiki and after receiving random angel gifts and signs, she knew she wanted to train in this next. After qualifying as an Angelic Reiki Master Teacher in 2013,
Pam started facilitating groups to share Angelic Reiki with others. In 2016 another opportunity arose for her and her yoga teacher friend to realise another dream and open a Wellbeing Centre which they called Cocoon in Holmfirth, UK.
Pam continues to develop in other areas such as sound therapy, reflexology and meditation as well as holding regular Angelic Reiki training throughout the year. Offering a nurturing, safe environment for people is really important to her.
A member of the Angelic Reiki Association and the UK Reiki Federation. Testimonials on pamcharlesworth.co.uk/testimonials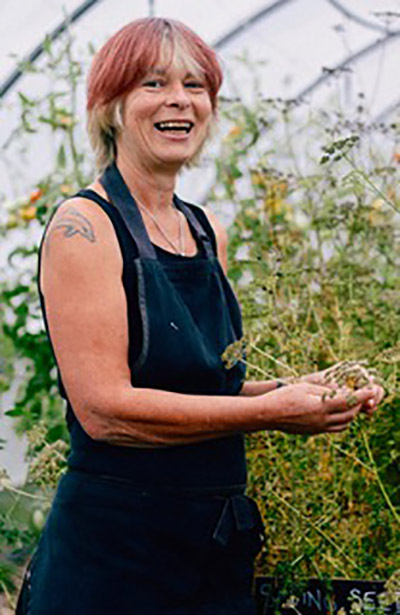 Daphne Lambert
Chef
Daphne Lambert is a nutritionist, chef and author, who has cooked, studied, taught & written about food all her adult life. She was the chef and co-owner of the first organic restaurant and eco hotel on the Welsh – Hereford borders for over 30 years.
Daphne is the founding member and director of the food education charity, Greencuisine
Trust, where she works to lower the impact our food choices have on the environment. On behalf of the Trust, she has been a guest speaker at a number of festivals and events, and led a number of debates and conversations bringing alive the connections between soil, food and health and how plants must form the basis of our diets.
Daphne has eaten a plant-based diet for 30 years and has extensive knowledge on how to choose the right foods to live well. Her lifelong commitment to healthy food, healthy people, healthy planet has made her an authority on creating an incredible ethical, nutritionally balanced, plant rich diet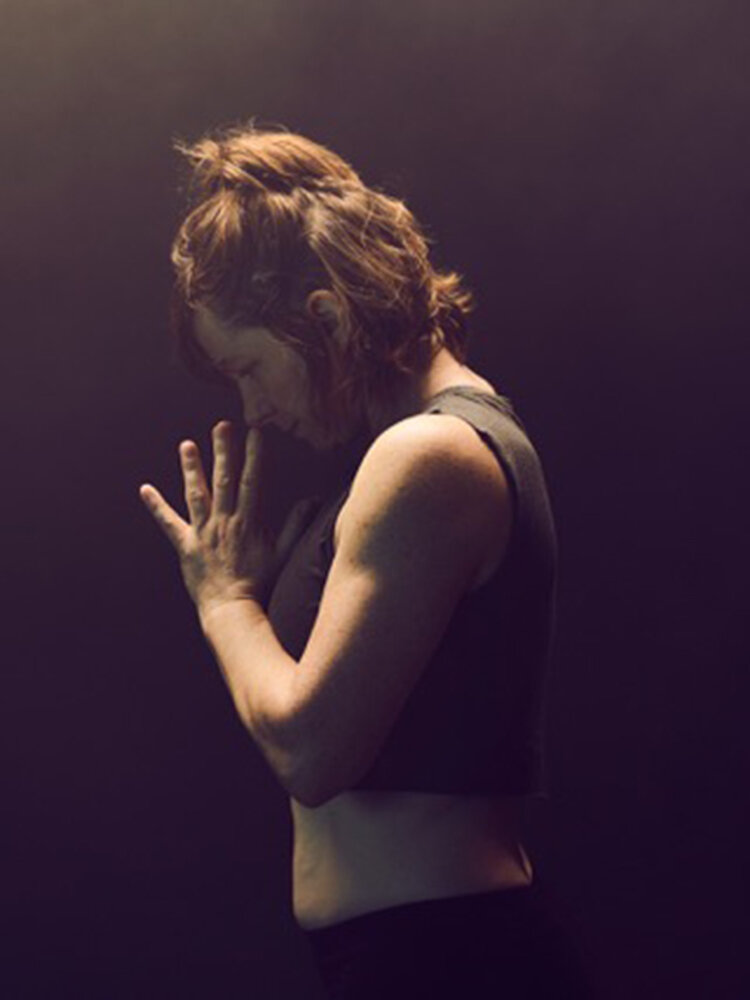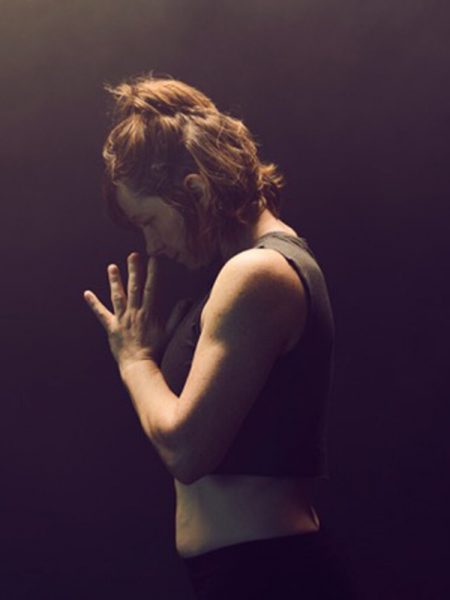 Catrin Osborne
Stokey Yoga
Catrin teaches dynamic yoga as well as slower, yin and restorative yoga and yoga nidra. Her classes always pay attention to alignment and offer a deep, guided relaxation at the end.
Catrin trained with Yoga Haven on their 200-hour Yoga Alliance programme which she loved for its non-dogmatic approach and careful attention to both the physical and the philosophical practice of yoga. She trained with Roger Cole in Restorative Yoga and completed her Yoga Nidra teacher training with Uma Dinsmore-Tuli and Nirlipta Tuli. She also trained in Yoga Adjustments with Nova Milesko and in Yin yoga with Norman Blair at Yogacampus. She remains constantly inspired by a wide range of teachers.
Catrin used to be an aerialist and as well as her yoga teaching runs a theatre circus company called Osborne & What. She teaches yoga for actors at Fourth Monkey and RADA, and has set up her very own Stokey Yoga.