When we first arrived at the farm in 2003 we realised that all the outbuildings were perfect for accommodation and spaces to run courses. We turned the cowshed, the wood barn and the pigsty into classic rural French accommodation. Still we needed a larger space to create shows and events with a minimum height of 10 metres. In 2009 we dug into the hillside, leveled out the land and had a purpose-built circus barn constructed in an idyllic elevated position. We now present our shows, courses, residencies and redfests within this inspiring space – a beautiful 'theatre of dreams'.
We like to keep the fresh air fresh, so all of our buildings are smoke-free.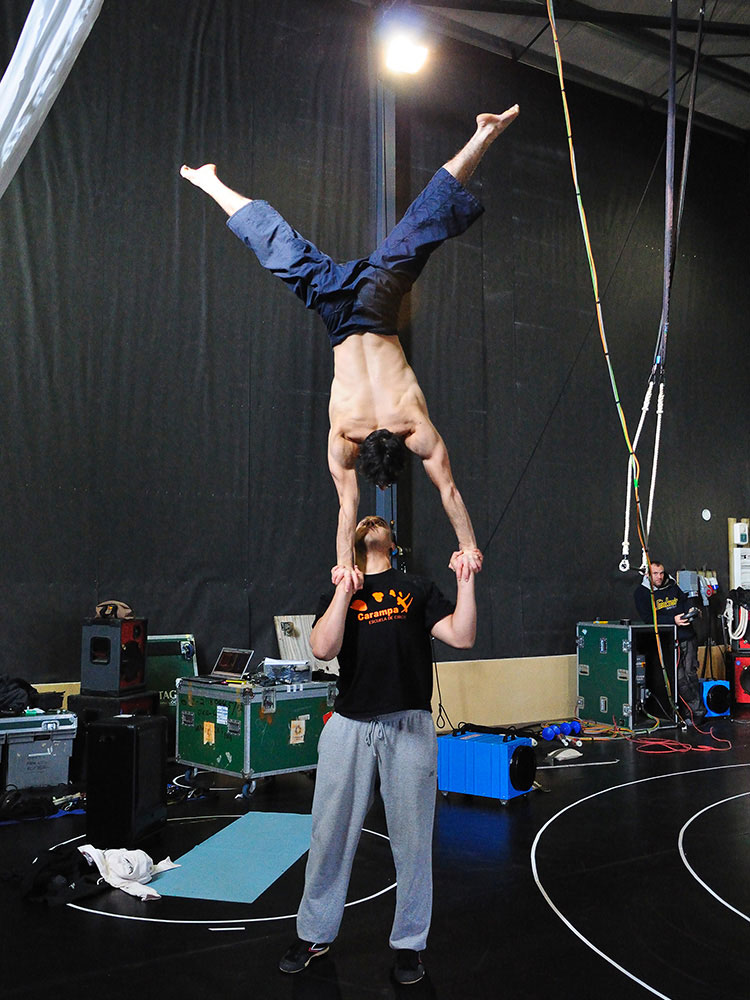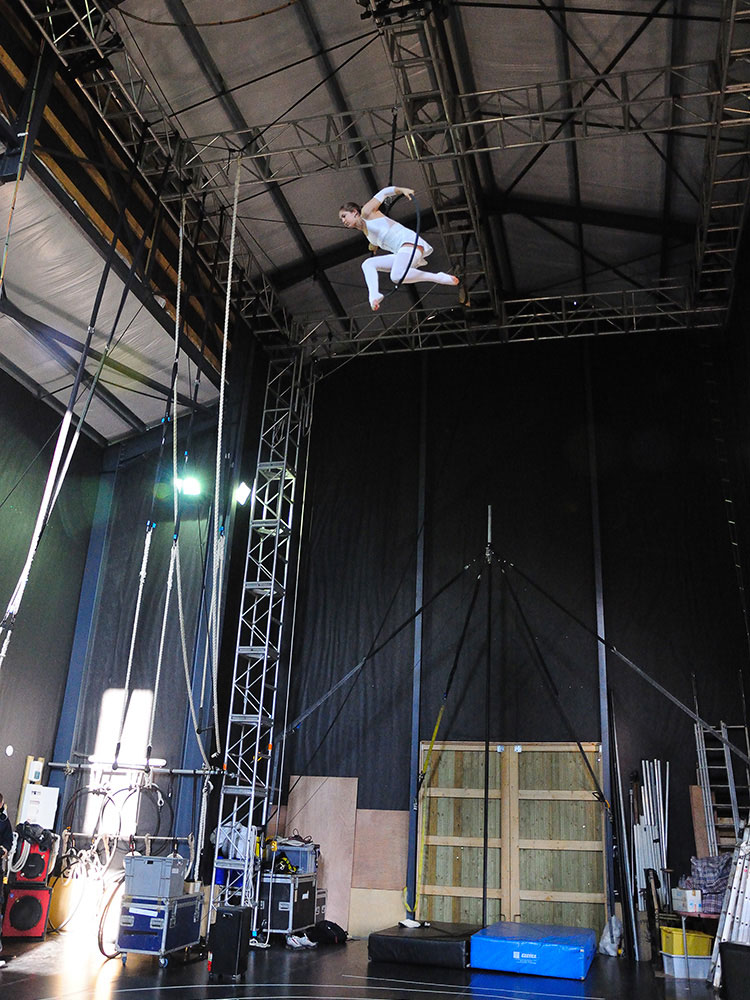 aerial and circus space
Ideal for rehearsals, courses, shows, residencies and the redfest; performances can seat an audience of 70 people.
technical specifications :
Floor space with 9.3m height to underside of riggable truss is 18m x 9m
Largest floor area 12m x 12m; note height is lower than 9.3m at sides of building
Sprung floor with lino cover
Hanging truss available with 2000kg maximum distributed load capacity with a maximum 500kg point load anywhere on truss
Load in doors 3m high x 3m wide
All rigging needs agreement in advance *
Method statement and risk assessment required for all technical installation
415 volt 3 phase 63 Amp independent supply available
Lighting rig and control board available at extra cost. Details available on request
Sound system – CD, with inputs for playback machine through a 6 into 2 channel mixer; user must provide playback machine ie. iPod, Laptop, etc
Genie lift to access truss requires induction
Aerial possibilities
Electric blow heaters available (heating of space is an extra charge)
Noisy work must finish by 10.00pm
WiFi is available on-site but bandwidth is limited and streaming of live material is often difficult
No smoking anywhere in the space
* All users must provide their own rigging equipment. The centre can refuse permission to rig if they feel the equipment is not fit for purpose or is incorrectly rigged. We take no liability for the failure of any equipment provided by the user and can only be held responsible for providing a safe building to work in.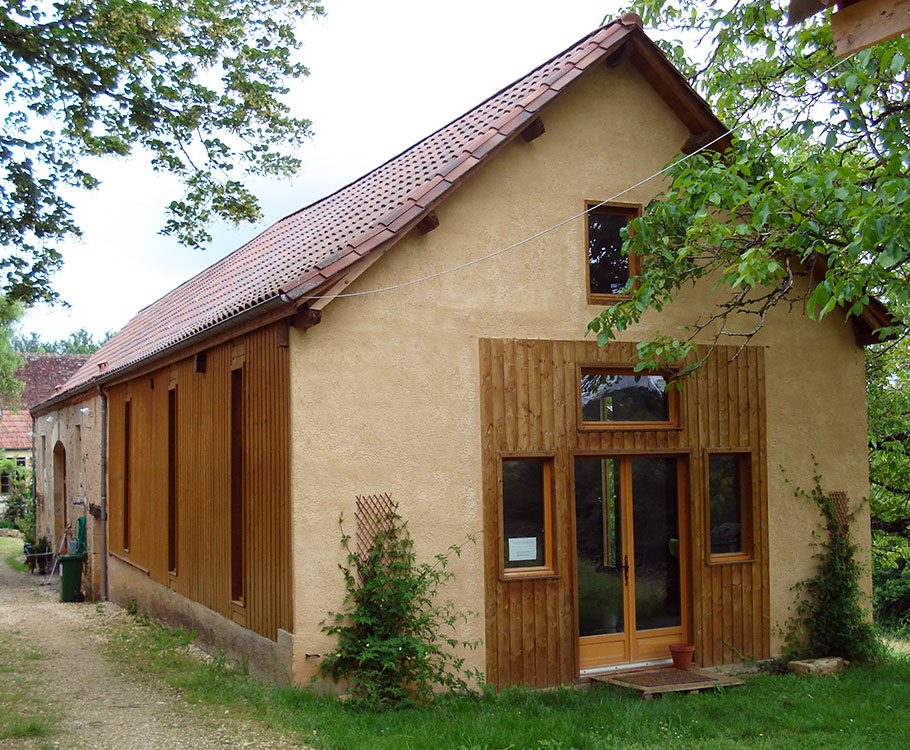 retreat space
Ideal for dance rehearsals, intimate residency work, yoga and wellness retreats, and meditation with an enchanting view through several windows streaming in natural light.
technical specifications :
Floor space: 11m x 7m
Sprung floor plus lino cover
Sound system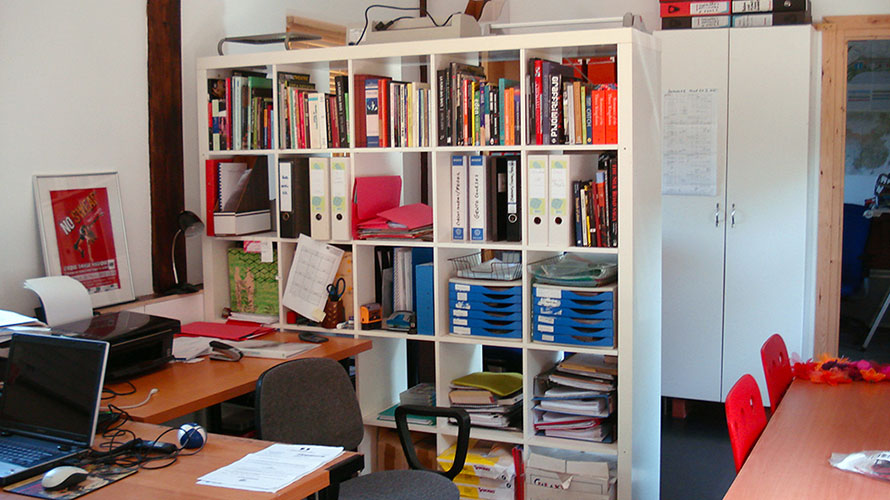 centre de création office
Visiting companies can use the office and have access to a desk, printer, stationery and WiFi (depending on the amount there may be an additional charge).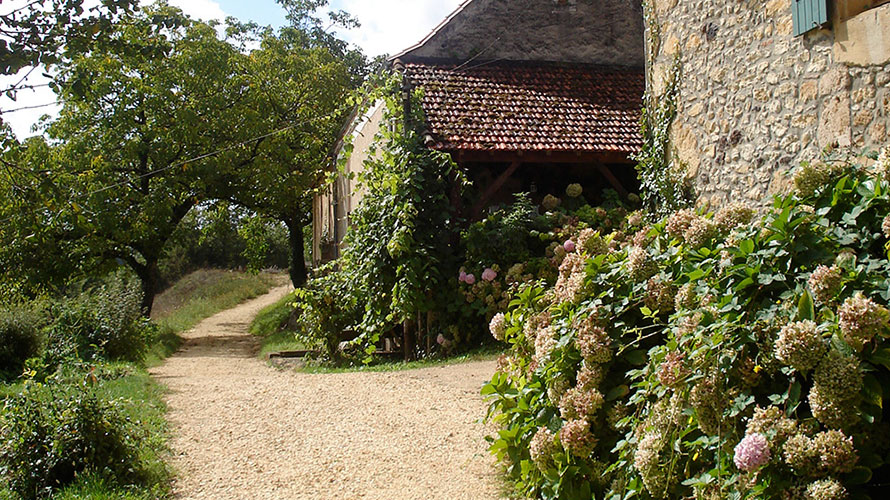 access and parking
Truck access limited to 7 tonne box van due to track conditions
Parking available for several vehicles
Nearest large trailer access is approximately 500m away from the main studio space.