creative journeying
Book now
secure your place with a 30% deposit
29th April – 3rd May 2022
What needs to be said? What wants out? Come with an idea, a notion, a fragment or a chapter (or two) of something you want to explore or progress, written or spoken.  Experiment with options for getting your story out there – dramatic monologue, short story, poem, play, spoken word, memoir, flash fiction. You may want to play around with narrative, style, genre, or take a deep dive into character journey or an interior landscape. This is a place to try things out, word- play. Also to reflect, allow in the silence. Sessions are one on one coaching. You can share with the group if you choose, or with a writing buddy – or not. It is not a course. You won't be taught how to write your first novel or be given a lecture on  classic story structure (though that's available if you want it). You will be encouraged to let your own voice dictate and see where that takes you – or, if you have work already in development, drill down and decide how you want to take it forward.
The Dordogne offers a wonderful setting to write. We are surrounded by nature and the   River Dordogne. A place to focus and feel inspired. At Les Joncailles we aim to create a home from home. There are plenty of spaces to write – from cosy caravans hidden near the forest to our 400 year old rustic farm house with a roaring fire. As part of the programme we offer daily yoga and pranayama classes – you don't need to be flexible beginners are welcome – or if you prefer you can take a walk along the petite randonée. All of our food is sourced locally – seasonal vegetarian and vegan dishes to whet the appetite and nourish the soul.
This is an English speaking course.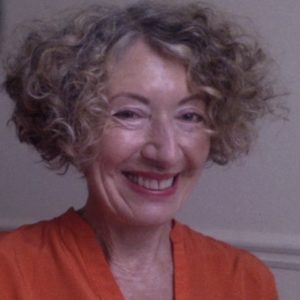 Di Sherlock
In her own creative journeying Di has worn many hats. She started out as an actor in theatre, multi-media performance and television before focussing on writing.