summer solstice ritual retreat
This glorious retreat set in the wild French countryside is an opportunity for you to tune into the abundance and energy of this potent time of year.
We'll set intentions for the new season ahead with powerful elemental asanas, guided meditations, contemplative journaling, ceremony and much more. It will be a time for inner reflection, a space for you to connect to your own creativity and allow new possibility seeds to be planted. 
 You will leave this week long retreat feeling rejuvenated and motivated for this next season.
The Practice
We will practice both uplifting Mandala and Vinyasa in the mornings, and close the days with soothing yin yoga. The practices will be strong and powerful, celebrating the elements and its qualities. Prepare yourself to work deeply with both the body and the mind.
Together we will perform powerful rituals to help you connect to your intuition and and sit in circles of support, I will lead mindfulness workshops with the plant medicine cacao, crystals, essential oils and other mystic fair! It is truly going to be glorious.
I will lead daily mindfulness workshops with crystals, essential oils and other mystic fare!
Expect long glorious walks in the countryside, bike rides to the river with swimming, sunbathing, riverside yoga and plenty of chill out time. Of course if bike rides sounds too strenuous you can chill by the pool in the venue and admire the gorgeous views.
It really is going to be a gloriously powerful..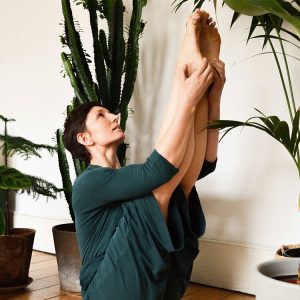 Lisa Hood
Lisa Hood returns for a Summer Solstice Mandala Yoga Retreat. Expect to sweat, expect to get upside and most of all explore the full potential of our bodies.