Tim's bread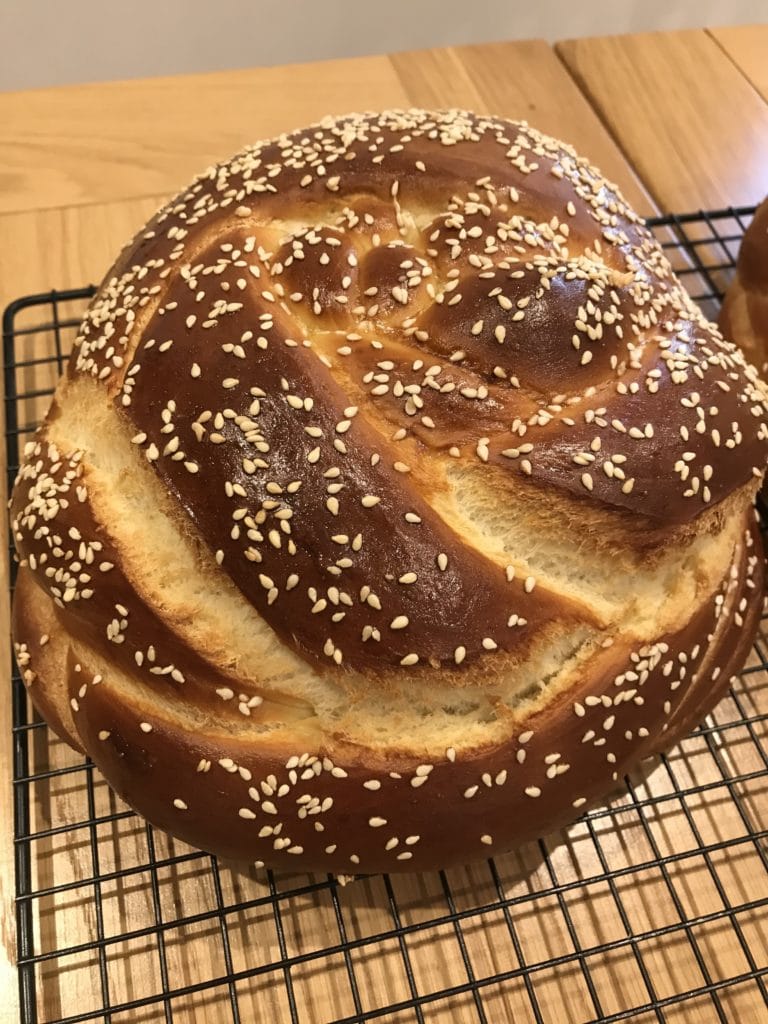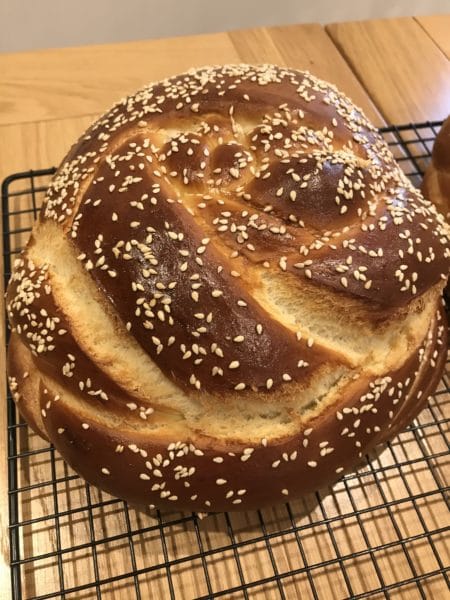 La Cuisine de L'Artiste – Tim Claydon, hitchin based international theatre choreographer and director specialising in opera and circus. UK.
Tim's bread (more recipes visit www.spreadtheloaf.co.uk)
My principle is, It's the very simplest of gestures that sometimes speak the loudest. 
To make one large 2lb loaf
Ingredients 
4 cups of strong white flour
1/2 tbls of dry yeast
1/2 tbls of salt
1/4 cup of runny honey
2 tbls of veg oil
1 egg
1 1/4 cups of warm water 
Mix all ingredients apart from flour in a large bowl
When everything is throughly mixed slowly add flour a little at a time until you have a sticky dough
Turn out onto a floured surface and kneed. Add more flour if needed. You'll end up with a beautiful smooth springy dough. Put in bowl, cover and leave for 90mins
Turn out and then kneed again then cut and platt into desired shape. I use a 4 strand method. Lots of guides on YouTube so take your pick. 
Once platted put onto oiled baking tray, cover and leave for another hour. 
Brush with beaten egg and sprinkle with sesame seed and and bake in preheated oven. 180 deg for 30mins
As a result of Covid-19 I've lost all my work for 2020 and the forceable future. So I've had reinvent myself for the short term possibly permanently. As theatre has been my life for over 30yrs I don't take this lightly. 
So www.spreadtheloaf.co.uk was born